According to Massachusetts' driving records, a 48-year-old female driver was recently charged with both operating under the influence of drugs and motor-vehicle homicide and revealed a shoddy driving record. The woman's driving history was brought up after a fatal drunk driving car accident in in Stoughton that happened on Route 24. During the recent fatal accident, a 57-year-old was killed and two other motorists were injured. The injured motorists were taken to Boston Medical Center, according to the Stoughton Patch.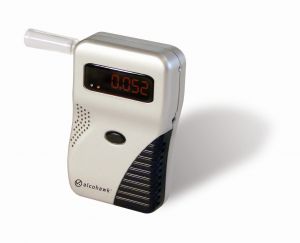 The woman, who was allegedly intoxicated, reportedly failed five sobriety tests that evening, according to court documents.
Our Boston drunk driving accident attorneys understand that drunk drivers pose fatal threats to all motorists on our roadways. These irresponsible drivers oftentimes take the lives of innocent motorists. Drunk drivers need to be stopped and need to serve stricter punishments when busted to help avoid these types of accidents.
"I asked the operator what she was doing and she said 'what?'," State Police Trooper Brian Berry wrote in his police report. "I asked her why she left the median and she said 'I didn't.'"
The woman wasn't even aware enough to keep her story straight, according to authorities. When questioned by police, she first responded by saying that she was heading home from work in Randolph. When asked a second time, she said she was heading home from the VFW and had consumed about three beers.
Officers conducted a Horizontal Gaze Nystagmus test, asked the woman recite the alphabet from 'C' to 'Y', to complete a nine-step heal-to-toe walk to count backwards from 65 to 50 and to complete the one-legged stand while counting. Officers report that she failed every single test.
Upon searching the woman's vehicle, officers located nearly 20 marijuana cigarettes.
At the State Police Barracks in Milton, the woman reportedly failed five breathalyzer tests. Her blood alcohol concentration level was reportedly 13 percent above Massachusetts' legal level of 0.08.
Her driving record isn't any better. Records from the Department of Motor Vehicle reveal that the woman has been previously involved in seven accidents ranging from 1985 to this year. Once a driver is convicted of a DUI, statistics show that they're likely to recommit the crime if strict consequences are not executed.
The woman was placed in jail and held on a $100,000 cash bail. She's due to appear back in court in mid-October.
Currently, Massachusetts state law says that a first-time offender can receive up to 30 months in jail, a fine of up to $5,000, a one-year license suspension and a court-assigned treatment program.
According to the National Highway Traffic Safety Administration, more than 10,800 people were killed in 2009 because of traffic accidents that involved an intoxicated driver.
During that year, nearly 150 motorists in Massachusetts were killed because of these accidents. These are completely preventable accidents and until we find a better way to regulate, bust and reprimand these drivers, innocent motorists will continue to lose their lives on our roadways.

If you or a loved one has been involved in an accident with a drunk driver in Massachusetts, contact the drunk driving accident lawyers at Jeffrey Glassman Injury Lawyers for a free and confidential consultation to discuss your rights. Call 877-617-5333.
Additional Resources:
Woman Charged in Fatal Drunk Driving Crash on Route 24 in Stoughton Had Checkered Driving Record, by Patrick Maguire, Stoughton Patch
More Blog Entries:
Manchester Soldier Killed in Single-Vehicle Accident, Boston Drunk Driving Accident Lawyer Blog, September 8, 2011
Increased Number of Labor Day Arrests Foreshadows More Drunk Driving Accidents in Boston, Boston Drunk Driving Accident Lawyer Blog, September 2, 2011