Our Boston drunk driving accident lawyers know that, while technology may help to reduce alcohol-related accidents, it will never keep us entirely safe on the roads.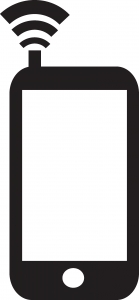 By now, most people in Boston are aware of the company Uber. It started with a smartphone app that allowed you to get a black car to take you anywhere you wanted to go for slightly more than taking a taxi and without having to have any cash on you. Then they offered traditional taxi service and their Uber X service, where people are getting paid to drive you around in their personal vehicles. There is also their competitor, Lyft, which features cars with a large pink mustache on the front bumper.
According to a recent article in the Washington Post, Uber is sharing data it says indicates a reduction in drunk driving. The company has released slightly censored graphs that show the highest usage for the service is around closing time at establishments that serve alcohol. The theory is that these customers are intoxicated bar patrons who would otherwise be getting behind the wheel of a car, where they could cause deadly alcohol-related car accidents.

While this is an interesting theory, there is no way to conduct any type of scientific analysis with the data that has been provided. In other to establish a causal link between the car service app and any reduction in drunk driving car accidents or arrests, we would need some type of control group. It would also be helpful to know what their customers were doing before the company was in existence. For example, if they were taking cabs or using a designated driver, there may be no truth behind this theory.
It should be noted that these companies have a significant interest in showing that they help to reduce drunk driving in cities like Boston. These companies have faced strong resistance from government agencies and a taxicab industry that is concerned that their drivers are not required to carry the same insurance as a professional driver, nor are they required to undergo the same background checks as a taxi driver.
Regardless of whether services like Uber contribute to a reduction in drunk driving, we urge you to stay safe on the roads. It is best to avoid traveling around the times bars are closing. Normally, that means around 2:00 a.m. It also helps to familiarize yourself with the signs of a potential drunk driver.
The National Highway Traffic Safety Administration (NHTSA), which is the organization that provides training to police officers in OUI enforcement techniques, tells the officers to watch out for cars that are weaving, swerving, riding with windows open in the winter, and vehicles that take an unusually long time to respond to traffic signals. This incudes failing to stop at a red light and also not moving when a light turns green.
If you have been injured in a Boston drunk driving accident, call for a free and confidential appointment at (617) 777-7777.
Additonal Resources:
Uber is tapping into the too-drunk-to-drive market, user data suggest, July 21, 2014, Washington Post
More Blog Entries:
New Technology Could Aid in the Fight Against Drunk Drivers, July 7, 2014, Boston Drunk Driving Accident Lawyer Blog