Our Boston drunk driving lawyers know special consideration must be given to cases in which the defendant was also charged with a crime related to the collision.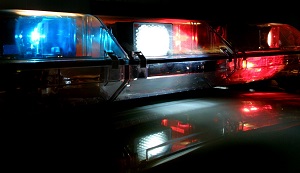 According to a recent article from Channel3000.com, a four-car crash resulted in two people being taken to the hospital with what authorities are describing as non life-threatening injuries. Police indicated that the crash was alcohol-related and the driver has been placed under arrest for operating a vehicle while intoxicated and causing an accident. According to witnesses, firefighters had to remove one of the victims, who was trapped in a vehicle.
A criminal prosecution against the alleged drunk driver may affect the results in any civil action or settlement. If the negligent conduct was also criminal and the driver takes a guilty plea to the charges, or is found guilty by a judge or jury, it may be much more difficult for the defendant to deny liability in your case. It may also make the defendant's insurance company more likely to make a reasonable settlement offer early on in the process.

However, one interesting legal issue that can result from criminal charges against a defendant involves the defendant's privilege against self-incrimination. As you are probably aware, a criminal defendant has the right to remain silent. This comes from the Miranda warning with which we are all familiar. As a result, the defendant can refuse to answer any questions in a civil lawsuit, including questions in interrogatories and depositions, while a criminal case is still pending.
Once the criminal case is complete, the former defendant no longer has a privilege against self-incrimination due to the prohibition against double jeopardy. If the defendant has already been found guilty, he or she no longer has a possibility of incriminating himself or herself for the conduct relating to the drunk driving car accident.
If is for this reason that your civil lawsuit going to trial may take a backseat to the criminal case against the same defendant. However, this is not necessarily a bad thing and may result in a much easier chance of reaching a settlement or being awarded a full and appropriate recovery.
You should make sure that you tell your attorney if an assistant district attorney or a victim witness advocate contacts you. While you should cooperate with their investigation and may need to be a witness at trial in the criminal case, what you do or say may have an impact your civil case. It is very important that you keep your civil attorney in the loop. Your attorney is on your side and looking out for your best interests. He or she needs to have the most possible information to act accordingly. The prosecutor is only concerned about getting a conviction, and your recovery in a civil lawsuit is not likely to be of any major concern to his or her office.
If you have been injured a Boston drunk driving accident, call for a free and confidential appointment at (617) 777-7777.
Additional Resources:
Beltline accident leads to drunken driving arrest, July 22, 2014, Channel3000.com
More Blog Entries:
2 passengers dead after drunk driver crashes car into Naperville quarry, July 3, 2014, Boston Drunk Driving Accident Lawyer Blog