The number of drunk driving accidents in Boston is expected to increase during the Memorial Day holiday weekend and officers are ready for the challenge.
A Braintree Police Department office is gaining recognition for fighting drunk driving in the city and for focusing his efforts on underage drinkers. Mothers Against Drunk Driving is praising the officer for making a record number of arrests on alleged drunk drivers, according to Boston.com.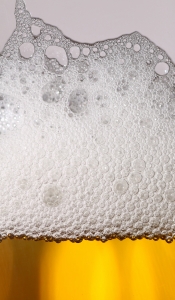 Our Boston drunk driving accident attorneys understand the increased dangers each holiday weekend. Residents are urged to avoid drinking and driving this holiday weekend, and every other day of the year, in an attempt to keep out roadways safe and accident-free.
"I have no doubt that your actions in drunk driving and underage drinking enforcement are making our community safer and are protecting our most valuable resource, our children," said Braintree Chief Paul Frazier.
Another officer, of the Swampscott Police force, was recognized earlier this month, again by Mothers Against Drunk Driving and its MADD's Drive for Life Award.
The is a special award that is presented to a select number of police officers across the state of Massachusetts; it recognizes excellence and leadership in drunk driving enforcement, according to Swampscott Patch.
The Swampscott Police Department is another department that is focusing its efforts on ensuring the safety of residents by educating and enforcing drunk driving laws of the Commonwealth of Massachusetts.
A second and third police officer in the state of Massachusetts are being honored by Mothers Against Drunk Driving for their effort and dedication to enforcement of laws against underage drinking and drunk driving.
Two Amherst Police Officers are receiving Drive for Life awards from MADD after continued efforts, demonstrations, and commitment to preventing drunk driving, according to Gazette Net.com.
These officers are just a few among the more than 70 local police officers in Massachusetts that are being recognized and honored for their work against drunk driving.
According to the National Highway Traffic Safety Administration, there were nearly 11,000 people killed in accidents that involved a driver impaired by the use of alcohol in 2009. The intoxicated drivers caused more than 30 percent of all the deaths resulting from motor vehicle accidents in the U.S. Massachusetts saw nearly 150 fatalities resulting from car accident that involved an impaired driver in 2009.
It was estimated that a person died every 48 injuries because of an accident caused by an impaired driver in 2009.
Over the last six years, the Memorial Day holiday weekend has seen an average increase of more than 12 percent in traffic fatalities when compared to non-holiday periods.
The National Safety Council reports that, for recording purposes, the Memorial Day holiday weekend begins at 6:00 p.m. on Friday and ends at 11:59 p.m. on Monday. The Council estimates that more than 400 traffic deaths, and an additional 39,400 injuries requiring medical attention, will occur over the traditional summer kick-off weekend.

If you or a loved one has been involved in an accident with a drunk driver in Massachusetts, contact the drunk driving accident lawyers at Jeffrey Glassman Injury Lawyers for a free and confidential consultation to discuss your rights. Call 877-617-5333.