A young 21-year-old driver facing drunk driving charges begged officers to take him to jail after a deadly early-morning drunk driving accident in Massachusetts that killed two local high school students. The driver has a long, checkered driving record, according to the Boston Herald.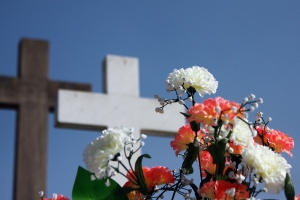 Officers found the young driver covered in blood sitting on a curb next to the accident. He was reportedly crying and pulling his hair, according to Middlesex County Assistant District Attorney Ceara Mahoney.
Our Boston drunk driving accident attorneys understand that drunk drivers pose serious and deadly threats to not only themselves but to all motorists on the road. Massachusetts police officers continue to work to reduce the number of the fatal incidents, but the tragedies continue to strike.
"I killed her. I was driving and I was drunk. I'm responsible for her death. Take me to jail. That's what I deserve," Mahoney quoted the driver as saying.
According to authorities, the young, intoxicated driver was coming from a house party with five other passengers when he lost control of his vehicle and crashed into concrete barriers on McGrath Highway at close to 4:00 a.m.
The two high schools students who were killed in the accident were not wearing their seat belts at the time of the accident.
The 21-year-old driver was treated for only minor injuries.
The driver, now facing charges, was arraigned in Somerville District Court. His bail was set at $5,000 by judge Elizabeth Cremens. He is facing charges of two counts of motor vehicle homicide and other offenses.
Grief counselors continue to comfort students at that high school as the schools opened its doors on Saturday to accommodate those students seeking the counseling.
"We need to do a better job educating the students about drinking and driving," said the high school's Assistant Superintendent Charles Obremski. "It's an unfortunate situation. It's very, very sad."
The intoxicated driver had a four-page driving record that dates back three years. According to the state Registry of Motor Vehicles, his long list of driving infractions includes at least four suspensions, numerous entries for speeding, no inspection sticker, failure to stop, and lane and seat belt violations.

If you or a loved one has been involved in an accident with a drunk driver in Massachusetts, contact the drunk driving accident lawyers at Jeffrey Glassman Injury Lawyers for a free and confidential consultation to discuss your rights. Call 877-617-5333.