Over the holiday season, there is a significantly increased risk motorists will become involved in a car crash. This increased danger comes not only from the fact there are more people traveling and going hundreds of miles from home, but also because there are many more motorists who end up drunk behind the wheel.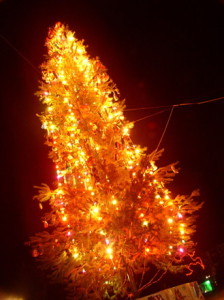 Drivers need to know the holiday season is a high-risk time for DUI. Making a commitment to stay sober yourself ensures you do not become a part of the problem and helps you to avoid injuring yourself or others.
Unfortunately, motorists may be unable to do anything to protect themselves if someone else on the road is drunk and makes a dangerous choice leading to a crash. While it can be hard to keep yourself safe if an impaired driver is around, however, there are a few things you can do to try to avoid a holiday DUI accident.
Boston Drivers Should Know About Holiday DUI Risks
On New Years and the surrounding holidays, there were 175 deaths involving driver impairment in 2008. There were also 185 fatalities in DUI accidents in 2009 and 143 fatal collisions in 2010 on New Years. More than 48 percent of deadly traffic collisions on New Years Day in 2010 involved a motorist who had consumed too much alcohol.
Christmas is not quite as dangerous as New Years for impaired drivers. There were 138 fatalities during the Christmas holiday in 2008 involving a motorist who had consumed too much alcohol. In 2009, there were 95 deaths in DUI accidents on Christmas and in 2010, there were 96 fatalities in Christmas crashes in which a driver was drunk. In total, 32 percent of the deadly accidents during the Christmas holiday period in 2010 involved a driver who had drank too much.
Because of the high risks associated with impaired drivers, Mothers Against Drunk Driving describes the holiday period as "some of the most dangerous days for drunk driving death." The holiday period is defined to include Christmas Eve, Christmas Day, the weekend surrounding it, as well as New Years Eve, New Years Day, and the weekend surrounding.
Drivers cannot, unfortunately, stay off the roads during the holiday season because this is such a busy travel time. You may wish to go visit friends and family and engage in holiday activities over Christmas and New Years, but you need to be prepared for the fact there may be more drunk people out. This is especially true if you are traveling at night.
To protect yourself, you should first and foremost make sure you are completely sober, as you put yourself and others at risk otherwise. You should also pay careful attention to the road and to what drivers around you are doing, should look for signs of alcohol impairment, and should make sure you leave a safe following distance between you and the car ahead of you so you have time to react.
If you see someone driving erratically or otherwise looking impaired, it is a good idea to contact police so they can investigate. Hopefully, with these tips, prevention of holiday DUI crashes should be easier.
If you or someone you love has been injured in a Boston drunk driving accident, call for a free and confidential appointment at (617) 777-7777.
More Blog Entries:
Alleged Drunk Driver Crashes into Saugus, Massachusetts Home, Aug. 21, 2014, Boston Drunk Driving Accident Lawyer Blog