According to a recent feature from Sports Illustrated, Troy Flutie has been charged with drunk driving.  Flutie, the nephew of former Boston College star player and NFL pro Doug Flutie, is also a member of the school's football team – or at least was until his recent suspension.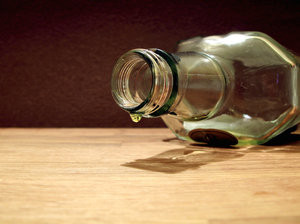 Authorities have said the 20-year-old college athlete was placed under arrest after he was involved in motor vehicle crash that they allege to have been caused by Flutie's operating a motor vehicle while under the influence of alcohol.  He was also charged with possession of an open container of alcohol in a vehicle, and being in possession of alcohol while underage, as he is not yet 21-years-old.
Flutie was first recruited to Boston College, like his uncle, as a quarterback and, after being red-shirted his first year, threw for nearly 400 yards last season.  However, prior to his recent suspension, the team had converted him to a receiver, which is the position he was expected to play next football season.  It should be noted that Flutie has not been convicted on any crime in connection with his recent arrest and is presumed innocent unless and until he is found guilty beyond a reasonable doubt in court of law by a judge or jury.
Boston College officials have released a statement that he was suspended by the head coach and will remain under suspension until the school can conduct a full investigation.  The school indicated that it could impose additional sanctions depending on the outcome of the criminal charges currently pending. Fortunately, there has been no mention of anyone being seriously injured as a result of the alleged drunk driving crash.
One thing to keep in mind is that while many people fear the consequences of drunk driving in terms of getting arrested, having to pay court costs and fines, and possibly spending time in jail, the real risk of drunk driving is that it can result in a deadly accident or even a non-fatal Boston drunk driving accident that results in serious and even permanent bodily injury.
In typical personal injury case involving a drunk driving accident, the victim may have a claim for pain and suffering, medical expenses, lost wages from time away from work, future medical expenses and the cost of rehabilitation, and other types of special damages.   You should also keep in mind that not every case will have to go to trial.  In many cases, your Boston drunk driving accident lawyer will be able get the car insurance company to agree to a fair settlement that gets you a full and appropriate financial settlement. However, in some cases, the at-fault driver's insurance company may not offer a reasonable settlement.  In these types of cases, you want to make sure you have an attorney that is actually willing to file a court case and take the case to trial if necessary to help get you get the recovery to which you are rightfully entitled.
If you or someone you love has been injured a Boston drunk driving accident, call for a free and confidential appointment at (617) 777-7777.
Additional Resources:
Boston College's Troy Flutie arrested, charged with drunk driving, May 23, 2016, ESPN, BY SI Wire
More Blog Entries:
Report: Possible Tougher Drunk Driving Laws in Massachusetts, March 30, 2016, Boston Drunk Driving Accident Lawyer Blog