Teenagers under the influence of alcohol has been cited as the reason why some 6,000 people are killed on our roadways every year. This is more deaths than all illegal drug usage combined. Unfortunately, we know of the drunk-driving accidents in Boston and elsewhere that have contributed to this sad statistic.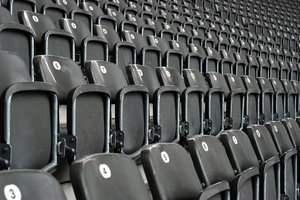 Our Massachusetts drunk-driving accident attorneys understand the link between football and booze. Unfortunately, there's a deadly connection between drunk drivers and football season as well. With tailgating parties and fans across the country rooting on their favorite team, a significantly higher number of drivers get behind the wheel during football season after consuming vast amounts of alcohol, putting innocent motorists in danger.
That's why Mothers Against Drunk Driving (MADD) has teamed up with the National Football League (NFL) this season to help stop underage drivers from drinking and driving, and to remind them to never get in the vehicle with a driver who has been drinking.
Teens across the country are taking a pledge on MADD's Power of You(th) Facebook page to make good decisions throughout football season and throughout the holiday season. Participants can also enter to win some great NFL prizes by urging friends to do the same.
MADD asks that you join the campaign and help to spread the word about sober driving. The MADD Props campaign aims to keep teens safe on our roadways, to keep teens away from underage drinkers and to keep them from drunk driving. If you're between the ages of 13 and 20, you're asked to visit MADD's Facebook page to pledge to stay safe and to enter for a chance to win some cool prizes.
MADD and the NFL want to give MADD Props to those who choose to stay sober and to stay safe.
Underage drinking statistics, from Students Against Destructive Decisions:
-In the last 30 days, more than 26 percent of underage people, ages 12 to 20, admit to using alcohol.
-More than 17 percent of people in this young age group admit to binge drinking in the last 30 days.
-There were more than 50 percent of underage drinkers who reported that they had their last alcohol beverage at someone else's house. Less than 30 percent report that their last drink was at their own house.
-Of underage drinkers, more than 30 percent admitted to paying for their own alcohol. More than 8 percent purchased it themselves. More than 22 percent said that they gave money to someone else to buy it. More than 37 percent said they didn't pay for it and got it from someone who wasn't even related to them.
As we round out the rest of the year, we're expected to see an increase in the number of drunk-driving accidents on our roadways. By taking the pledge with MADD and the NFL, you can help to stay safe on our roadways and possibly score yourself some cool gear from your favorite NFL team.

If you or a loved one has been injured in an accident with a drunk driver in Boston or in any of the surrounding areas, contact the drunk-driving accident lawyers at Jeffrey Glassman Injury Lawyers for a free and confidential consultation to discuss your rights. Call 877-617-5333.
More Blog Entries:
State Troopers' Efforts to Curb Drunk Driving Accidents in Massachusetts
October 25, 2011
Red Sox World Series Pitcher Accused of Drunk Driving with 5-Year-Old Passenger
October 8, 2011