According to a recent news report from CBS Boston, a fatal car crash in Beverly, Mass. was allegedly related to driver being intoxicated while driving. Authorities report an alleged drunk driver ran a red traffic signal and crashed into a pickup truck. This crash resulted in the death of a 45-year-old woman from Peabody who was a passenger in the alleged at-fault driver's SUV.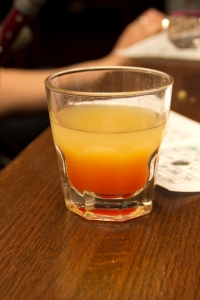 The accident occurred late on a Sunday night on Route 62. First responders arrived, began to provide immediate medical attention to the passenger of the SUV, and transported her to a local hospital. Doctors were unable to save her as a result of the severity of her injuries, and they pronounced her dead later that night.
Authorities also say the 48-year-old driver of the pickup truck that defendant allegedly ran into was also seriously injured in the crash and was taken to the same hospital as SUV passenger who died in the accident. He was reported to be in critical condition.

With regard to the woman who died in this alleged drunk driving crash, one first responder said victim was "really in tough shape" and was completely unresponsive, as were driver of the pickup truck and the alleged drunk driver. Another first responder, who is presumably familiar with serious accidents scenes, said she has not been able to sleep and is "sick" that victim was in such a horrific position when she first came upon the accident.
Defendant was transported to a local hospital with injuries to his legs and back. Prosecutors arraigned him on charges of operating under the influence of intoxicating liquor or drugs (OUI), OUI causing serious bodily injury, motor vehicle homicide while OUI, possession of an open container in a vehicle, and he was cited with multiple moving violations.
As our Boston drunk driving accident lawyers understand, victims and their families in these types of accidents are often in a state of shock following the accident. Unfortunately, alleged at-fault driver's insurance company will typically take advantage of this shock and confusion and immediately reach out to accident victims and their families.
Insurance companies will often call these victims and ask if they need any money to help take care of their immediate problems, and they may offer to pay for some initial medical treatment. The problem for victims and their families is that, if they take this money, they are actually agreeing to settle the case. In fact, insurance companies will require victims to sign a general release of liability, which will serve to prevent them from later filing a civil negligence lawsuit in connection with the alleged drunk driving accident.
In some cases, these offers are insultingly low, with amounts of only a few hundred dollars. It is best not to make any recorded statements or agree to any settlement offers without first consulting with an experienced drunk driving accident lawyer to learn what rights you may have to proceed with an actual claim in this matter. Once you agree to take any money, it might be too late to change your mind later.
If you have been injured in a Boston drunk driving accident, call for a free and confidential appointment at (617) 777-7777.
Additional Resources:
Accused Drunk Driver Charged In Fatal Beverly Crash , May 11, 2015, CBS Boston
More Blog Entries:
Boston Drunk Drivers Not Threatened by Officers, June 12, 2013, Boston Drunk Driving Accident Lawyer Blog