According to a recent news story from the Boston Herald, an alleged drunk driver hit a pedestrian around 11 a.m. and fled the scene, leaving the victim lying face down on the road. Witnesses found the man lying in the street and immediately called 911.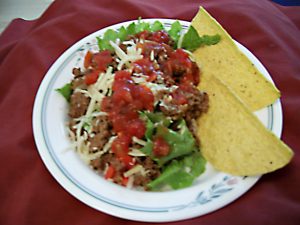 When first responders arrived on the scene, they did what they could to stabilize the severely injured man before transporting him to a local level-one trauma center.  When he arrived at the hospital, doctors did what they could to save his life, but unfortunately, his injuries proved too severe, and he was pronounced dead shortly after his arrive at the hospital.
While paramedics were busy treating the alleged Massachusetts drunk driving accident victim, the police quickly began conducting their investigation to determine what exactly happened and see if they could locate the alleged drunk driver.
They were able to catch up with the suspect about a mile from the scene of this fatal drunk driving crash.   Witnesses first told police that his Cadillac XTS was seen fleeing from the scene of the accident headed in the direction of a fast food restaurant.   The police had obtained security footage from a local Taco Bell location that showed the alleged suspect in car with substantial damage, including a broken windshield, ordering food in the drive-through window.
When officers found the man, they asked him why he had failed to stop for the pedestrian who he allegedly crashed into and allegedly told officers "why wasn't I told this."
At this point, the police ordered the man out of the vehicle so they could perform a series of standardized field sobriety test.  Once they determined there was sufficient probable cause to determine that he was operating a motor vehicle under the influence of drugs or alcohol (OUI), they proceeded to perform a full search of the vehicle.
During their search of the vehicle, they allegedly found metal pill bottle attached to his key chain.  Inside this pill bottle, they allegedly found a white powder that preliminarily tested positive for crack cocaine.  The police will use a field test in which an ampule is broken to release a chemical that will mix with suspected narcotics in a plastic bag and if the substance is a drug, it will turn a certain color.  However, this is a presumptive positive, so the suspected narcotics will be sent to the state testing laboratory for testing with liquid chromatography to confirm the result prior to trial.  These are known as drug certs in Boston courts.  It should also be noted that prosecutors do not distinguish between crack cocaine and powder cocaine in criminal courts since doing so will often result in discriminatory results.
The suspect was charged following the fatal drunk driving crash with operating a motor vehicle under the influence of alcohol or drugs (he allegedly had a blood alcohol concentration of 0.136, which is well above the legal limit of 0.08) as well as possession of cocaine base, leaving after a collision with personal injury (hit-and-run) and negligent driving. It is important to note that he is presumed innocent unless and until he is found guilty beyond a reasonable doubt in a court of law by judge or jury.
If you or someone you love has been injured a Boston drunk driving accident, call for a free and confidential appointment at (617) 777-7777.
Additional Resources:
Cops: After leaving man for dead, a Taco Bell run, September 14, 2016, By Antonio Planas, Boston Herald
More Blog Entries:
Report: Possible Tougher Drunk Driving Laws in Massachusetts, March 30, 2016, Boston Drunk Driving Accident Lawyer Blog