As you may recall, Melrose Place actress Amy Locane-Bovenizer was found guilty in connection with a fatal drunk driving accident that occurred in 2010 in New Jersey.  In that accident, there were multiple cars involved and a victim was killed.  During her trial, defendant attempted to blame another driver for the deadly results but did not deny that she was drunk driving at the time of the accident.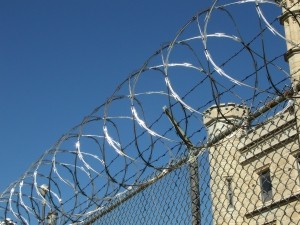 She was eventually found not guilty of the lead charge of aggravated manslaughter, but she was found guilty of the lesser included offense of second degree vehicular homicide. Court records indicate that she was driving nearly 20 miles per hour over the posted limit and had a blood alcohol content (BAC) of around three times the legal limit of 0.08 grams of ethanol per 100 milliliters of blood.  
She faced between five and ten years in a state prison, according to sentencing guidelines, but the judge sentenced her to only three years.  After serving two and a half years of the three-year sentence, she was released on parole.  This was back in 2015.  The prosecutor, however, felt that the judge should not have departed from the sentencing guidelines, since her actions resulted in the death of a 60-year-old woman, and appealed the sentence, according to a recent news feature from People.
Their basis for appealing the sentence in the deadly drunk driving accident is that it was way too lenient in light of her conduct on the night of the incident in question. After a lengthy review, the court of appeals felt that the judge did not adequately explain why he felt that a departure from the recommended sentence was warranted in this case and sent the case back down for further proceedings consistent with the opinion.
This does not mean the judge will give her a lengthier sentence, but it does mean that he will be required to better explain his rationale in ordering three years in prison for a fatal drunk driving car crash. While the reason was not enough to satisfy the court of appeals, the judge had originally said he made such a decision because the defendant had two children to care for and one of them had special medical needs.
The prosecutor is upset by this court ruling and said there are not winners and only losers.  The family of the drunk driving accident victim lost a wife and mother and suffered a tremendous loss. The reason they are unhappy with his verdict is that there is decent chance the trial judge will simply give more reason to justify his sentence rather than impose a new sentence and this will satisfy the higher court.  Judges typically do not change their earlier orders in appeal rulings such as this one and the appeals court did not go so far as to reverse his original sentence.
But even though the appellate court required more explanation, it's actually difficult to alter a trial judge's sentence, so long as it was not illegal, based upon the statute. The reason for this is because mandatory sentences with no discretion have come under heavy fire in the past decade, as they often lead to unfair results.
If you or someone you love has been injured a Boston drunk driving accident, call for a free and confidential appointment at (617) 777-7777.
Additional Resources:
Melrose Place Star Amy Locane-Bovenizer Headed Back to Court After Fatal Drunk Driving Crash, July 23, 2016, People, By Dave Quinn
More Blog Entries:
Report: Drunk Driving Crash at Daytona International Speedway, April 9, 2016, Boston DUI Accident Lawyer Blog