A recent car accident in Lakeville left a woman in jail on a $100,000 bond. According to My FOX Boston, the accident took the life of a teenage driver.
The 23-year-old accused driver entered a plea of not guilty in Wareham District Court to charges of driving to endanger, driving under the influence of liquor with serious injury and negligence as well as marked lanes violations.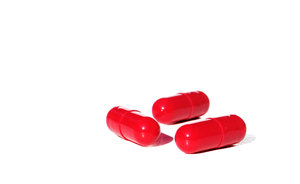 It happened at roughly 2:00 a.m. on Route 44 in Lakeville. According to accident reports, the collision was so powerful that it flipped both vehicles upside down. In addition to the teenage death, there was another occupant seriously injured in the wreck. When officers tested the driver at the scene, she returned a blood alcohol level (BAC) of nearly .15 percent. The limit in the state of Massachusetts is .08.
Our Lakeville car accident attorneys understand that prosecutors are accusing the woman of not only being drunk, but high as well. Drugged driving continues to be a problem not only in Massachusetts, but on roadways nationwide. Drugged driving is dangerous driving and oftentimes leads to death. According to the Office of National Drug Control Policy, about one out of every eight weekend, nighttime accidents involve a driver who tested positive for illicit drugs in 2010.
Overall, officials estimate that about 20 percent of all accidents in the U.S. are caused by drugged driving. What this means is that an estimated 6,760 people are killed, close to 450,000 people are injured and these accident run a tab of close to $60 billion each year.
The truth of the matter is that drugged driving poses threats to public safety, as evidenced by the number of fatal crashes each year on our county's highways.
In recent years, more attention has been given to drugs other than alcohol that have increasingly been recognized as hazards to road traffic safety. Overall, marijuana is the most prevalent illegal drug detected in impaired drivers, fatally injured drivers and motor vehicle crash victims. Other drugs also implicated include benzodiazepines, cocaine, opiates, and amphetamines.
Even with all the research on just how dangerous drugs can be for drivers, drugged driving laws have not been able to keep up with alcohol-related driving legislation. Many believe that this is because of the limitations of technology in determining specific levels of impairment based on levels of the drugs in the system. Detection of alcohol, through technology has developed a very effective means of measuring BAC and level of impairment. For drugs, other than alcohol, no such agreed upon standard like the BAC has been reliably demonstrated.
It's important that you never get behind the wheel after consuming mind-altering drugs. It's also important for you to understand that your everyday medications and prescription drugs can effect your reflexes and judgment behind the wheel.

If you or someone you love has been injured a Boston car accident, call for a free and confidential consultation at (617) 777-7777.
More Blog Entries:
Waltham DUI Accident: Boyfriend Arrested after Girlfriend's Death, Boston Drunk Driving car Accident Lawyer Blog, March 29, 2013
Massachusetts Drunk Driving Victim Forgives, Can't Forget, Boston Drunk Driving car Accident Lawyer Blog, March 21, 2013