According to a recent news article from the Miami Herald, a United States Marine Corps (USMC) veteran spoke to the families of the three victims he admitted to killing in a drunk driving accident.  Prosecutors have said the accident occurred early on a Sunday morning just before the sun had come up.  There had been a minor traffic accident when some students at the local high school had collided with a car being driven by a 68-year-old woman.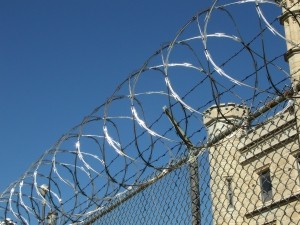 Another man was driving with his eight-year-old son, and, when he saw the accident, he pulled over to see if he could offer any help.  At this point, defendant came driving down the road at speeds greater than 70-miles-per-hour and crashed into all three vehicles.  Three victims died in this horrific accident.
Defendant was also injured in this fatal drunk driving accident and was rushed to a local level-one trauma center for treatment for his injuries.  While searching his car, police alleged finding many empty cans of beer in the passenger compartment of his vehicle.
The defendant, now 33-years-old, had enlisted in the USMC back in 2002 and had served overseas.  Eight months prior to this deadly drunk driving accident, he completed his most recent tour in the Helmand Province of Afghanistan, which has been one of the most dangerous places to be deployed in the world. His attorney said he was diagnosed with bipolar disorder and post-traumatic stress disorder (PTSD) after he returned to the United States.  He claims that he suffered from the symptoms of PTSD in Afghanistan and told this to medical personal there, but they did not take any action at that time with respect to his mental health condition.
At sentencing, he told the families of his victims that he wished it were him who died that morning and broke down in tears during the proceedings.  He was sentenced to 15 years in prison followed by eight years of probation and the loss of driving privileges for the rest of his life.
One thing to keep in mind is that in the case of drunk driving accident that results in a arrest, as they often do, the prosecutor will often contact the victims or the victims' families in the case of a fatal Boston drunk driving accident to discuss various matters.  If it is likely that the defendant will be taking a plea of guilty, the prosecutor may ask for a victim impact statement.  This is a statement as to how the drunk driving accident has affected the lives of you and your family. While this is often a powerful and necessary thing to do, it is often best to speak with an experienced Boston drunk driving accident lawyer prior to making any statements to the insurance company or even prosecutors, so you can make sure your rights are protected.   This is not to say prosecutors do not have your interests in mind as a victim, but they will not be focusing on an eventual drunk driving accident lawsuit that may be filed.
If you or someone you love has been injured a Boston drunk driving accident, call for a free and confidential appointment at (617) 777-7777.
Additional Resources:
'I wish I had died that night,' Marine tells families of 3 he killed driving drunk, October 13, 2016, By Charles Rabin, Miami Herald
More Blog Entries:
Report: Drunk Driving Crash at Daytona International Speedway, April 9, 2016, Boston DUI Accident Lawyer Blog