Drunk driving may be considered a misdemeanor for a first offense, but it is a misdemeanor that can result in serious personal injury as well as significant property damage.  There are some cases in which a defendant will crash into a building such as a home or place of business, and that can result in more people being seriously injured or even killed.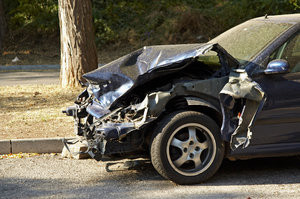 According to a recent news article from CBS Boston, a man has just been arrested in Dracut, Massachusetts for a drunk driving crash in which he allegedly slammed his car into the Dracut Department of Public Works (DPW) building.  Authorities have said the 50-year-old defendant, who is from Dracut, was driving his vehicle at around 4 p.m. when the crash occurred.He was driving a Dodge Ram 1500 pickup truck when police alleged he lost control of the vehicle and crashed into the Dracut Department of Public Works building.  Dracut is located to the north of Boston just outside the I-495 beltway. He was charged with operating a motor vehicle under the influence of intoxicating liquor (OUI), negligent operation of a motor vehicle, and two counts of possession of an open container of alcohol in a motor vehicle. He was also cited for a marked lanes violation. A representative from DPW said it was very fortunate that no people were in the portion of the building where the vehicle hit, but there was substantial damage to exterior bricks as well as drywall inside the building.  Even though defendant has been charged with serious criminal offenses, he is presumed innocent unless and until he is found guilty in a court of law beyond a reasonable doubt by a judge or jury as that is the standard of proof in a civil case.
Burden of Proof in Boston Drunk Driving Accident Civil Lawsuits
As our Boston drunk driving accident lawyers can explain, the standard of proof required in a criminal matter is the highest burden under our legal system due the protections afforded by the U.S. Constitution and the Bill of Rights.  In a civil case, the burden on proof on the plaintiff is by a preponderance of the evidence. A preponderance of the evidence is defined as being more likely than not that defendant owed his duty of due to care to the plaintiff, breached his or her duty of due care to plaintiff, and that breach actually and approximately caused damaged to the plaintiff.
More likely than not means more than 50 percent liable pursuant to Massachusetts General Laws (M.G.L.) Chapter 231, Section 85, which address our comparative negligence system. Even though the technical standard is that the defendant must be proven to be more than 50 percent negligent, the practical standard is much higher as many juries need a lot more than 51 percent negligent to find a defendant liable.  Proving a Boston drunk driving lawsuit court is no easy task, so it is best to speak with an experienced car accident lawyer during the free initial consultation.
How Criminal Drunk Driving Charges Affect Civil Drunk Driving Accident Lawsuits
Unlike most personal injury cases, a drunk driving case that results in a personal injury generally also results in the defendant being arrested and charged with one or more criminal offenses.  This means the defendant will be arraigned on criminal charges and will have the right to remain silent pursuant to the Fifth and Sixth Amendments to the U.S. Constitution.  This means the criminal case will take priority as you cannot compel a defendant to answer allegations on a complaint or participate in the discovery while the criminal charges are still pending.
Once the defendant's criminal case is terminated either by a dismissal, plea, conviction, or acquittal. Even if the defendant is found not guilty after a trial in Boston, which often happens, doesn't mean you cannot still be successful in a subsequent civil personal injury lawsuit.  As discussed above, the burden of proof is much higher in a criminal case than a civil case so that is one reason a civil jury would convict even where a criminal jury would find some reasonable doubt.
While this may seem like a disadvantage, being second in line, there are actually many advantages to waiting for the criminal case to conclude.  In many cases, the defendant will plead guilty in exchange for some type of leniency.  For example, many first time drug driving offenders, will take what is known as a continuation without a finding or "CWOF" as it is often called.  This is where a defendant pleads guilty to the OUI, but instead of being sentenced, they are required to complete a series of probation conditions and pay fines and court costs. If they complete the requirements of the CWOF, a conviction is never entered on the defendant's record so he or she can say they were never convicted.  While this is good for employment purposes, they did admit they were driving drunk and caused an accident in order to get that deal.  It will be very difficult for them to later deny they were driving once they have plead guilty on the record in a prior criminal matter.
Since your Boston drunk driving accident lawyer will be negotiating with the defendant's car insurance liability carrier, once the defendant has pleaded guilty, they will also know how hard it will be to defend the charges. This does not however, mean the insurance company claims adjuster will immediately make a good settlement offer, because they can still fight over causation and damages.  This is why you want to make sure you speak with an experienced drunk driving car accident lawyer in the greater Boston area who has dealt with this situation in the past and knows how to negotiate with the claims adjusters to get the best settlement offer the facts and circumstances will allowed.  In the even the issuance company does not make a good settlement offer, you want to make sure your attorney is willing to take the case to trial and fight for your right to a full and appropriate financial compensation.
If you or someone you love has been injured a Boston drunk driving accident, call for a free and confidential appointment at (617) 777-7777.
Additional Resources:
Allegedly Drunk Driver Slams Into DPW Building, November 26, 2017, CBS Boston
More Blog Entries:
Massachusetts Drugged Driving a Serious Problem, Police Say, March 28, 2017, DUI Injury Lawyer Blog