In response to the recent wave of bad press after two high-level special agents allegedly showed up to a bomb threat investigation drunk and possibly ran over the suspect package, the United States Secret Service is tightening regulations involving use of agency vehicles.
New regulations prohibit Secret Service personnel from driving official vehicles within 10 hours of consuming any amount of alcohol, according to a recent news article from CBS.

The incident, which triggered an investigation and, ultimately, this new regulation, occurred on March 4, 2015. A woman drove up to a checkpoint at the White House and approached officers with a bag she said was a bomb. She dropped the package and then tried to get away in her car. In the process of attempting to flee the scene, she allegedly hit members of the Uniformed Division of the Secret Service with her car. She was soon apprehended, and the United States Attorney's Office for the District of Columbia charged her with assault with a dangerous weapon. In her case, the dangerous weapon was her car, and, as our Boston drunk driving accident lawyers have seen on many occasions, a car can most certainly be a deadly weapon.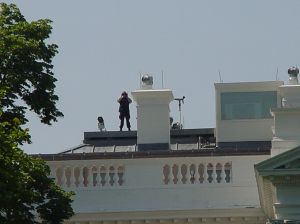 Meanwhile, at the White House, a bomb squad arrived to deal with the suspicious package. When the call went out, two senior Secrete Service Specials agents were supposedly at a bar drinking and decided to get in their official government vehicle and drive to the White House. A spokesperson said when the agents arrived at the scene of the crime, they used their government owned vehicle to push a temporary police barricade aside and drove right to the suspected bomb. Reports vary on whether agents actually ran over the suspicious package with their vehicle or pulled alongside it only inches away.
Members of the Uniformed Division believed the officers were driving drunk and attempted to administer field sobriety tests, but a senior officer allegedly ordered officers to stop investigating the agents and let them go home. This is one aspect of the story that got a serious amount of negative publicity. According to reports, one of the two agents involved was second in command of President Obama's personal detail, and the other was supervisor in the District of Columbia field office of the U.S. Secret Service. Pending outcome of an investigation, both agents were relieved of their assignments and given desk work.
A congressional committee responsible for the agency's oversight scheduled hearings to address this situation, and the agency instituted its new anti-drunk driving policy prior to the hearings.
While in many ways it seems sad a federal law enforcement agency would need a policy against armed special agents driving drunk, this is good illustration about how many people do not take drunk driving seriously. For every time a suspected drunk driver is arrested, it is estimated he or she has engaged in the same conduct many times before. Unfortunately, sometimes drunk driving doesn't only end with an arrest. Sometimes drunk driving results in a serious alcohol-related traffic accident.

If you have been injured in a Boston drunk driving accident, call for a free and confidential appointment at (617) 777-7777.
Additional Resources:
Secret Service imposes tougher drinking and driving rules , March 27, 2015, CBS News More Blog Entries:
Preparing Responsible Servers for the Upcoming Holiday Season, November 17, 2013, Boston Drunk Driving Accident Lawyer Blog