Historically, the rates for drunk driving car accidents in Boston and elsewhere are typically a lot higher on holiday weekends, just like the upcoming Memorial Day weekend.
We've always seen a significant increase in the number of roadway accidents during this time. Drunk driving-related statistics illustrate that there are more parties during this time, more people have off work and more people drink during these times. Unfortunately, this is also a time when more people get behind the wheel after consuming alcohol, too. Drivers are urged to be cautious and to stay sober behind the wheel over the holiday weekend to help save lives. Drunk driving accidents are completely preventable and we're hoping drivers help do just that — prevent drunk driving accidents.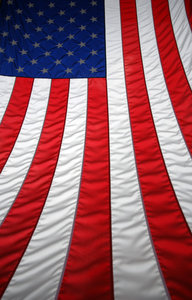 During Memorial Day weekend of 2009, there were nearly 500 traffic accident-related fatalities nationwide. Alcohol-related fatalities accounted for about 40 percent of all roadway fatalities recorded during actual Memorial Day that year.
Our Boston drunk driving car accident lawyers understand that residents get to enjoy an extra day off of work over the Memorial Day weekend. We're asking everyone to enjoy responsibly. The truth of the matter is that drunk driving car accidents are completely preventable. Still, there are more than 10,000 people killed in these kinds of accidents every year. As a matter of fact, someone dies in a drunk driving car accident every 50 minutes. Drinking and driving is never a good idea and oftentimes produces fatal consequences. Be on your best behavior behind the wheel over the weekend and make it a fun, injury-free holiday!
To help to keep drivers safe on our roadways over the Memorial Day weekend, Mothers Against Drunk Driving (MADD) is here offering safe driving tips. Coincidentally, the number one tip on the Administration's list is to stay sober behind the wheel.

More Tips for a Safe Memorial Day on our Roadways:
-Never drink and drive!
-Make sure your tires are properly inflated. This is a time when a lot of residents and visitors take road trips. Make sure your tires are in good condition to help to avoid an accident.
-Keep your windshield clean. You want to maximize your ability to see your surroundings when traveling along our roadways. Keeping clean windows is an excellent way to do that.
-Buckle up! Make sure that everyone's buckled up during every car ride. Seat belts save lives.
-Get plenty of rest. Never drive when you're feeling tired, stressed or emotional. You want to have a clear and conscious mind behind the wheel at all times.
During the Memorial Day holiday weekend, there's going to be a lot of officers on our roadways, too. They're going to be on the lookout for drunk drivers, speedy drivers and other drivers who break road laws. Be on your best behavior behind the wheel to not only avoid a costly citation, but to help to keep our roadways safe. Happy Memorial Day!

Jeffrey Glassman Injury Lawyers, LLC is here to offer help to those who have been the victims of drunk driving car accidents in Boston, Quincy, Waltham and elsewhere in the surrounding areas. If you, a close friend or a family member has been injured in an alcohol-related car crash, call (617) 777-7777 to set up a free and confidential appointment to discuss your rights.
More Blog Entries:
Teen in Beverly Drunk Driving Car Accident Facing Slew of Charges, Boston Drunk Driving Accident Lawyer Blog, April 27, 2012
Alleged Drunk Driver in Stoneham Wrecks Police Cruiser, Boston Drunk Driving Accident Lawyer Blog, April 12, 2012