Reports indicate that those who have been convicted of operating under the influence (OUI) charges are being handed lenient sentences and minimal punishments in the state. Melanie's Law was passed six years ago in the state to keep drunk drivers off of our roadways and to prevent drunk driving accidents in Massachusetts.
Republicans aren't happy with the way the law's being enforced so they're calling for legislative oversight hearings to review the state's drunk driving laws, according to The Herald News.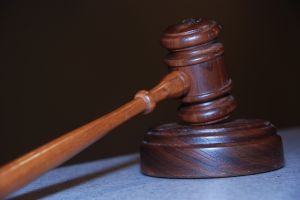 Melanie's Law brought new penalties for both Operating Under the Influence of Alcohol and Operating After Suspension for Drunk Driving. Under this law, a driver who is busted driving under the influence with a suspended license for a previous OUI can be charged with two crimes; an OUI and an OUI with a suspended license. The additional offense comes with a minimum of a mandatory one-year jail sentence.
Our Boston drunk driving accident attorneys understand that Republican officials recently wrote a letter to the Joint Committee on the Judiciary requesting that one or more oversight hearings be carried out to look at the effectiveness of Massachusetts' laws governing those who drive under the influence. One of the most beneficial measures in preventing drunk driving accidents in strict laws with appropriate sentences, studies have shown.
The Republicans also noted in the letter that they recognize the benefits that our state has seen since the passing of Melanie's Law, but that the law is useless if it's not properly enforced. Too many offenders are being let off easy after being charged with dangerous drunk driving crimes.
The letter voices displeasure with judges who have let off drunk driving defendants with a minimal punishment. The Republicans believe that these decisions are endangering innocent motorists on our roadways.
They reiterate that these hearings should not be used to place blame or to cast aspersions, but to help make our legal system stronger and our roads safer. This law was meant to be used as a comprehensive way to deal with these difficult cases. Melanie's Law serves a black and white procedure to deal with drunk driving offenders.
In 2010, the National Transportation Safety Board (NTSB) noted our state as being one of the 10 states that were doing the least to prevent drunk driving accidents. The letter states that our system's failure to properly convict and sentence these offenders has done nothing but encourage the dangerous behavior. The caucus noted that there was an 80 percent acquittal rate for these cases and that raises a red flag for safe driving advocates and politicians statewide.
As the holidays draw near, we can expect more drunk drivers to be out on our roadways. Residents are urged to be responsible behind the wheel not only to avoid a headache in court, but to avoid a potentially fatal accident as well. Please be responsible throughout the remainder of the year and well beyond.

Jeffrey Glassman Injury Lawyers, LLC works diligently to fight for the proper compensation for those who have been the victim of drunk driving accidents throughout the state of Massachusetts. If you or someone you love has been involved in a car accident in Boston or elsewhere throughout Massachusetts, call (617) 777-7777 for a free appointment to discuss your case.
More Blog Entries:
Death Notification Can Result in Trauma for Survivors of Drunk-Driving Accidents in Massachusetts, Nationwide, Boston Drunk Driving Accident Lawyer Blog, November 25, 2011
Massachusetts Receives Three-Star Rating for Efforts to Reduce Drunk Driving Accidents Statewide, Boston Drunk Driving Accident Lawyer Blog, November 21, 2011