Days on which football games are played are often problematic on the roads, specifically for drunk driving hazards. In the Boston-area, fans like to go to Foxboro and drink at the stadium. Many prefer bars in the greater Boston area and drink while watching the game.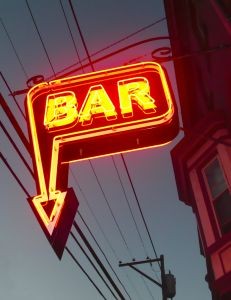 As part of a continuing effort to curb drunk driving in the Commonwealth, state officials have been compiling what they termed a "place of last drink list."  This means that whenever possible, they want to find out where a person was arrested for drunk driving and put it on the list.  This will not only provide the public with this information, but it will also allow alcoholic beverage control personnel to conduct investigations at these bars and find out if there is a problem.
According to a recent news article from the Boston Globe, Toby Keith's I Love This Bar, an establishment just outside of Gillette Stadium where the New England Patriots play, is a prime destination for last drink list by local football fans. The bar is named after the eponymous country singer and one of his most popular songs. It's where 46 patrons had their last drink before getting behind the wheel and ultimately being arrested.  This includes arrests that involved a greater Boston area drunk driving accident and those that did not involve an accident.
There were two bars tied for second highest ranked bar on the list, and they each respectively were named in connection with 36 drunk driving arrests.  One was in Newburyport, and the other was in Fitchburg.  In total there were over 8,000 last drink reports, but these were the three locations that cropped up the most.
It should be noted that serving a patron to the point of intoxication and then letting them drive away is not only a potential violation of alcoholic beverage control regulations, it could also be the basis for a type of civil personal injury lawsuit following a drunk driving car accident. This specific cause of action is typically referred to as a dram shop case.  A dram is an old European word for a shot of alcohol, and a dram shop is an establishment that serves alcoholic beverages by the drink.  In other words, a dram shop is generally a bar.
If a bar serves a patron to the point of intoxication, and that person gets behind the wheel of a motor vehicle, as you can discuss with your Boston drunk driving accident lawyer, you may have a case against not only the driver of the car that caused the accident, but also the bar that served the defendant to the point of intoxication.
There are a variety of reasons why you would want to sue the bar as well as the driver, but the main reason is because the bar likely has an insurance policy with higher limits than the owner of a car.
If you or someone you love has been injured a Boston drunk driving accident, call for a free and confidential appointment at (617) 777-7777.
Additional Resources:
The bars where drivers got drunk before OUI arrests, December 31, 2016, By Dan Adams and Matt Rocheleau, The Boston Globe
More Blog Entries:
Bruins Star Ray Bourque Arrested for Drunk Driving After Car Accident, July 5, 2016, Boston Drunk Driving Injury Lawyer Blog