Many people are worried about getting arrested if they get behind the wheel of a car while drunk. However, the real danger in drunk driving is that it can and often does result in serious personal injury or death.  It is hard to fully comprehend how devastating a fatal drunk driving car crash can be to the surviving family members of the victim and others involved in the accident.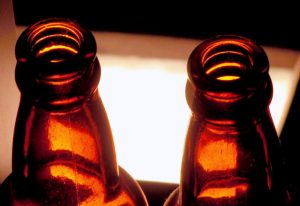 According to a recent news article from CBS Local Boston, authorities have arrested a 41-year-old man from Boston on charges of motor vehicle homicide following a deadly car crash in Attleboro, Massachusetts in which he was alleged to be driving while drunk.  He was also cited for various moving violations, including speeding, failure to use required care when stopping, and a marked lanes violation.  While these moving violations may seem trivial in comparison to allegations of motor vehicle homicide while impaired by alcohol, they are often added to assist troopers in establishing probable cause for the result and later detention at jail following the arrest.
Witnesses have said the crash, which occurred around 1 a.m., happened when the defendant, who was speeding, crashed his car into the back of a taxi that contained a driver and one passenger.  The passenger was a 39-year-old woman who died as result a result of the injuries she sustained in the alleged drunk driving car crash.  The driver, who was 50, suffered a series of minor injuries in the crash and was treated at local Brockton hospital and then released.
It is important to note that the defendant has not been convicted of any crime in connection with this deadly accident and is there is therefore presumed innocent at this time.
As our Boston drunk driving accident lawyers have seen in various cases over the years, when victim dies in drunk driving crash, the criminal case will likely take priority over the civil car accident lawsuit.  This does not mean the criminal case is more important, but it occurs this way because the criminal defendant has certain constitutional rights, including the right to remain silent.  This means that he or she cannot be compelled to answer civil discovery questions.
However, this is not necessarily bad news for the plaintiff's case.  First the defendant's insurance company may be willing to offer a legitimate settlement value, so they can get out of the case. In other cases, the defendant may take a plea in the criminal case that can certainly be used against that defendant in a subsequent civil case.  The reason for this is because, when a person pleads guilty, they are generally required to admit under oath that they engaged in the conduct for which they now stand accused.  In this case of a drunk driving crash, that person must admit they drank or used drugs to the point of intoxication and then got behind the wheel.  This is true of a fatal drunk driving car accident or an accident in which there was serious personal injury.
If you or someone you love has been injured a Boston drunk driving accident, call for a free and confidential appointment at (617) 777-7777.
Additional Resources:
Driver, Victim Identified In Fatal Attleboro OUI Crash, March 18, 2017, CBS Boston
More Blog Entries:
Boston Courts Deal with Issue of Drivers Alleged to Be On Marijuana, Feb. 13, 2017, Boston OUI Injury Lawyer Blog