Boston drunk driving car accidents sometimes involve a driver who attempts to flee the scene following the accident.  In some cases, the at-fault driver's car is still running and able to move and they will try to get away in the vehicle.  In other cases, the defendant's car will be totaled from the Boston drunk driving car crash and he or she will try to flee the scene on foot.  Even if they are eventually caught, the thinking process appears to be that they will no longer be intoxicated so it will be harder to prove a drunk driving criminal case.  When a driver leaves on foot, it is not too difficult for the police to catch them if the car is registered in their name.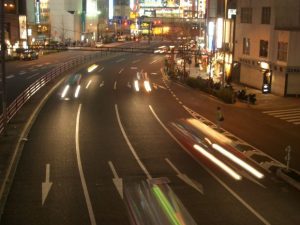 In some Boston drunk driving crashes where the driver flees the scene, he or she will never be caught.  When this occurs, car accident victims may have to find other sources of recovery than the at-fault driver's car insurance company.  When the diver flees the scene and is not found, we typically call this a John Doe driver case.
Uninsured Motorist Coverage in Boston Drunk Driving Cases
As our Boston drunk DUI injury accident lawyers can explain, in a John Doe driver case, the remedy is often to file an uninsured motorist (UM) claim with the plaintiff's own car insurance company.  Pursuant to Massachusetts law, when a car insurance liability carrier writes a premium for a driver with a vehicle registered in the Commonwealth, the insurance carrier must include coverage for bodily injury caused by an uninsured driver. The coverage must be sold at no less than the state minimum levels which is $20,000 per bodily injured and $40,000 per accident. If the insured driver purchases coverage above the state minimum, which is a good idea if affordable, the uninsured motorist coverage will typically be offered at the same rate as the liability insurance coverage for bodily damage to others.
This means that if a plaintiff is hit by an uninsured motorists, or a hit-and-run driver who is not caught, the plaintiff's insurance company is supposed to pay for any damages up to the UM policy limits. The problem is that while the insurance company is supposed to pay these claims, they do not often treat the plaintiff like a valued customer. Instead, they take the plaintiff's claim and hand it off to the claims adjusters who then treat the plaintiff like any other plaintiff whether they are a customer or not. Your car accidnet lawyer will then have to negotiate with the company to reach a settlement agreement, and if that cannot be done, it may be necessary to file a personal injury lawsuit in superior court. Fortunately, most cases will settle, but if that is not the case, you should make sure your lawyer has handles these cases before and is willing to fight for your rights to a full and appropriate financial recovery in court when necessary.
Filing an Uninsured Motorist (UM) Claim Following a Drunk Driving Accident
There are however some differences in the process.  When a plaintiff is hit by and at-fault driver who has a car insurance liability policy, as the law requires, that insurance company will have and adjuster contact the plaintiff soon after the accident.  This can be as soon as a few hours following the accidnet, while the plaintiff is still in the hospital, but it will almost be less than 48 hours after the accident.
This insurance claims adjuster has the job of trying to get the plaintiff to agree to a settlement, when there is no question as to their insured driver's liability, and they want to do this as quickly as possible.  They hope it will be before the plaintiff has a chance to speak with an experienced car accident lawyer and learns the true value of their case.  This is not to say the auto claims adjuster is a dishonest person, but rather that this is the job in which they are hired to do.  The company is trying to make as much money as possible and they do this by collecting as much in premiums as they can and paying as little in premiums as possible.
In the case of a uninsured motorist claim, your insurance company will likely agree to pay to repair your care or replace it if totaled, but they are not going to be so quick to offer to pay pain and suffering, medical bills, rehabilitation expenses or special damages.  The hope is you will not speak with an attorney and learn about how an uninsured motorist claims works.
Alleged Cape Cod Drunk Driving Accident
According to a recent news article from the Martha's Vineyard Patch, a drunk driving suspect allegedly crashed his vehicle and then fled from the scene with his him bumper still there.  He ran on foot as he car was apparently too heavily damaged to drive. His license plate was still attached to the bumper which made it easy for the police to obtain his identity and home address. Authorities have said that when they located him, he appeared disheveled and was covered with blood from a cut on his arm.  He was charged with various crimes including drunk driving and leaving the scene of an accident.
While the cause of the accident is still under investigation, authorities believe the driver hit a tree causing him to lose control of the vehicle.  The bumper was torn off when it collided with the tree. He had allegedly been drinking with friends prior to the accident. Even though the defendant has been charged with various crimes, he is presumed innocent unless and until he is found guilty beyond a reasonable doubt, by a judge or jury.  In Massachusetts, these cases are typically tried in the district court, unless there is an indictment to superior court.  This means there will be a jury of six members and two alternates.
If you or someone you love has been injured a Boston drunk driving accident, call for a free and confidential appointment at (617) 777-7777.
Additional Resources:
Cape Cod DUI Suspect Fled Crash Scene, Leaves Bumper: Police, November 13, 2017, By Jason Claffey, Martha's Vineyard Patch
More Blog Entries:
Former NFL Quarterback Vince Young Given Probation for Drunk Driving, Feb. 7, 2017, Boston Drunk Driving Accident Lawyer Blog