Prom season is just around the corner and an exciting time for high school students who are also celebrating summer and graduation. Tragically, prom season often gives rise to dangerous accidents and fatalities when partying leads to drinking and driving. Whether you are a student, parent, teacher or local driver, it is important to remember the importance of safety and to remind kids not to drink and drive. Preventing an accident from the outset means greater awareness throughout the season–starting now.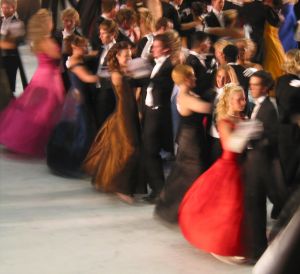 A number of area municipalities, including East Hampton, are launching underage drinking crackdowns in preparation for the prom and graduation season, according to ABC40.
Our drunk driving accident attorneys are committed to raising awareness to prevent the catastrophic injuries caused by reckless driving. In addition to representing teenagers who have been passengers of drunk driving related accidents, we are also experienced in representing any victims who have been impacted by drunk driving. Our priority is to help victims maximize compensation and to prevent future drunk driving accidents and wrongful death.
Between April and June, the risk of drunk driving accidents among teens spikes in celebration of prom, graduation, summer vacation and a change in weather. This prom season, here are some tips to prevent drunk driving accidents and alcohol-related injuries:

Get a chauffeur. While not every family can afford chipping in for a limo, kids can agree to have a parent, older sibling, or other friend give them a ride on prom night. If renting a limo is possible, it is also a fun and safe way to prevent students from drinking and driving on prom night.
Set a limit on passengers and have a plan. For young drivers, there should be a set number of passengers and a plan for the evening. Too many passengers can create additional risks and distractions. Teen drivers should also have a plan on where they are headed and post-prom party destinations.
Drive safe. In addition to making sure no one gets behind the wheel after drinking, passengers should ride safe. This means buckle up, don't distract the driver, and remember the rules of the road. Even though it is prom night, staying safe should be a priority.
Have an after-party destination. Prom night can be complicated when trying to round up different groups of friends and have a meeting point. Knowing where you will be going and who is driving will help to make sure that no one is stranded at the end of the night. No one wants to be driving around looking for the party when they could be safe and with their friends.
Watch out for other drivers. Teens as well as other motorists on the road should be concerned about potential drunk drivers and party season. If you suspect a driver of drunk driving, do not hesitate to report the driver to local authorities. You could be saving the lives of other motorists.
Don't drink or let passengers drink in your car. Teen drivers may be susceptible to peer pressure, but they should have their own rules. Don't let other passengers drink in your car. Underage drinking is common in vehicles because teens think they are less likely to get caught. Not only could you be kicked out of prom, you could land in prison with felony charges.
Students, parents, school officials and other motorists can help to prevent drunk driving accidents this prom season. If you are involved in a drunk driving collision, an experienced advocate can help you protect your rights.
If you or a loved one was involved in a drunk driving accident in Massachusetts, call Jeffrey Glassman Injury Lawyers for a free and confidential appointment — (617) 777-7777.
More Blog Entries:


Habitual Drunk Driver Arrested In Lowell, Boston Drunk Driving Accident Lawyer Blog, December 1, 2013 

NHTSA Urges Ignition Interlock Devices for all Drunk Driving Offenders, Boston Drunk Driving Accident Lawyer Blog, December 28, 2013