In a rather bizarre incident reported by KATU 2 News, a police officer alleged to have been responsible for a drunk driving crash in a city-owned vehicle. He reportedly struck up a conversation with arresting officers about fast food and whether a certain restaurant was "cop friendly."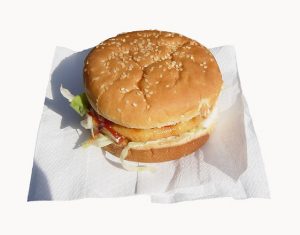 Authorities have said the police officer, a 17-year veteran on the force, was working for the department's gang unit and was off-duty, but "on call" while driving the unmarked police car owned by the city at the time of the alleged drunk driving crash.   The crash occurred just before two in the afternoon.
He was allegedly driving the unmarked police car at about 80 miles per hour when he crashed into a pickup truck driven by a civilian who suffered a personal injury as a result of the drunk driving crash.  When officers were called to scene, they immediately suspected this defendant was operating this city-owned vehicle while under the influence of alcohol.  They also suspected speed was a factor in the accident.  While officers conducted their alcohol detection investigation, paramedics worked on the accident victim and transported him to a local level-one trauma center.
The defendant was charged with drunk driving in connection with the accident and also criminal misconduct and official misconduct, as he was an officer on call in a city vehicle at the time of the drunk driving accident, but those charges were later dropped when he took a plea deal to the DUI charge.  He ultimately pleaded guilty to DUI, assault, and reckless driving.  The judge sentenced him to 30 days in a county jail, followed by two years of supervised probation and a requirement to complete three days of community service.
The city recently released the dash cam footage of the incident in which the defendant can been seen talking with responding officers.  He allegedly asked them if they tried Chick-fil-A yet, and when they said they had not, told them really needed to get in there.  The officers, seeming genuinely interested, asked if it was "cop friendly" and he told them it was awesome.   Despite the fact that he was convicted and has been sentenced to 30 days in the county jail, he is still on administrative leave with the department while they continue to conduct an internal affairs investigation into his conduct.
As our Boston drunk driving accident lawyers have seen in far too many cases, one of the biggest reasons for the high number of serious drunk driving accidents and drunk driving fatalities is that many people do not take drunk driving seriously enough.  While many people joke about how they can drive and then get behind the wheel of car when they clearly cannot safely operate a car, it is not a laughing matter, and it can, and often does, result in serious personal injury or death.   Every time a person under the influence gets behind the wheel of car when drunk, they are not only taking a serious risk with their lives, but also with the lives of those in the car, and those on the streets and sidewalks of the Commonwealth.
If you or someone you love has been injured a Boston drunk driving accident, call for a free and confidential appointment at (617) 777-7777.
Additional Resources:
Dash cam captures cop guilty of DUII talking to arresting deputy about fast food, August 24, 2016, By Joe Douglass, KATU 2 News
More Blog Entries:
Report: Possible Tougher Drunk Driving Laws in Massachusetts, March 30, 2016, Boston Drunk Driving Accident Lawyer Blog