According to a recent news article from NBC Sports, NFL commissioner Roger Goodell consulted with Mothers Against Drunk Driving (MADD) representatives before issuing a 10 game suspension to defensive tackle Josh Brent.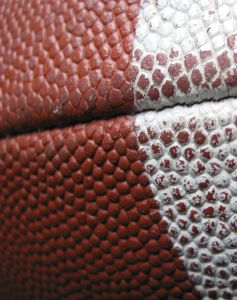 Brent's suspension was related a 2012 drunk driving car crash that resulted in the death of his Cowboys teammate, Jerry Brown. The suspension means that Brent cannot participate in any team activities or even begin practicing until week nine of the regular season. If he is involved in any other prohibited alcohol-related incidents, including drunk driving, he will not be allowed to return to the NFL.
Goodell said that the length of the suspension was chosen after speaking with experts, including those from MADD. It was important for Brent to understand just how serious his actions were and that any future drunk driving will not be tolerated. Though Brent has decided to appeal the suspension, Goodell said Brent understands the reasoning behind the decision.
This NFL sanction is in addition to the criminal penalties imposed on Brent after he pleaded guilty to charges in connection with the drunk driving related death of his teammate, which included 180 days in jail and ten years of probation.
As our attorneys in Boston who regularly represent victims of drunk driving accidents understand that people often fail to consider the true impact their decision to drink before getting behind the wheel can have on families. Most of the public interest campaigns focus on the fact that you can go to jail for drunk driving, but to the victims of alcohol-related accidents, the effects can be devastating.

This is the reason that MADD and other organizations around the country have created the concept of victim impact panels where the victims of alcohol-related accidents and their families speak to those arrested for drunk driving about how their lives were changed by a drunk driver.
In addition to the obvious emotional costs, the financial loss to a person injured by a drunk driver can be exceedingly high. In addition to hospital bills stemming from the accident itself, a victim may be facing hundreds of thousands of dollars in future medical expenses, physical and occupational therapy, and home healthcare expenses. Many people do not realize that a modern prosthetic limb costs over $10,000 and must be replaced every three years on average.
This is the reason that, in a civil lawsuit filed after a drunk driving accident, the plaintiff will typically request damages (money) as compensation for pain and suffering, past medical expenses, future medical expenses, and special damages that are appropriate in some situations.
If the conduct by the drunk driver was particularly egregious, the plaintiff can also make a demand for punitive damages. Unlike compensatory damages that are designed to compensate a plaintiff for the loss actually suffered, punitive damages are designed to punish the defendant for engaging in conduct that showed a complete disregard for the safety of others. However, it should be noted that every situation is different, as the facts of every case vary, and you should speak with your car accident attorney to see if punitive damages are appropriate.

If you have been injured in a Boston drunk driving accident, call for a free and confidential appointment at (617) 777-7777.
Additional Resources:
Goodell says he consulted MADD before issuing Josh Brent suspension, September 4, 2014, NBC Sports
More Blog Entries:
Greater Driver Accountability Urged by Grieving Massachusetts Father, September 20, 2014, Boston Drunk Driving Accident Lawyers Blog