The official "big" holiday period — Christmas and New Year's — may be over and the year may be gone, but the party isn't over. In 2012, there will surely be plenty of times to celebrate and toast with friends and family members. All holidays see a spike of drunk driving car accidents in Massachusetts and elsewhere skyrocket. For this reason, Mothers Against Drunk Driving (MADD) is reminding drivers that a majority of fatal car accidents during holidays are in fact alcohol-related. They are asking residents to party with a safe plan.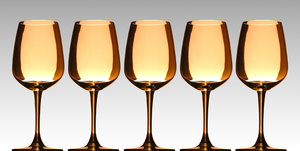 Our Boston drunk driving car accident attorneys understand there were nearly 150 alcohol-related accident fatalities in 2009 in the state of Massachusetts. Of those accident fatalities, nearly 110 of them were the result of drunk driving traffic accidents. These types of accidents accounted for roughly a third of all traffic accident fatalities throughout the year.
With the Christmas and New Year's holiday season behind us, we have another year to make it through. In 2012, we're all sure to attend some excellent parties, gatherings and celebrations. It's important to party responsibly to help make our roadways safer for everyone.
Before the heading out to celebrate, MADD is asking that all residents:
-Always plan safe parties.
-Send friends and family members reminders before the party to urge them to stay sober behind the wheel.
-Review the "How to Spot a Drunk Driver" tips (posted below) before heading out to your celebrations.
-Offer to be the designated driver.
-Offer non-alcohol beverages at your party for the designated driver.
Remember to put safety as your top priority during every party. Assign yourself a designated driver or offer to be one, as well as remind others to do the same.
Help protect your friends, your family and your community by reporting anyone on our roadways who you believe to be intoxicated behind the wheel. Follow the tips listed below to help you to identify a tipsy driver.
A Drunk Driver Might Be:
-Accelerating and decelerating rapidly.
-Tailgating others on the roadway.
-Weaving in and out of traffic or across empty roadways.
-Driving anywhere other than on the road. Report vehicles that are driving along medians, bike lanes, etc.
-Coming close to hitting another vehicle, curb or fixed object.
-Stopping for no reason or braking erratically.
-Drifting in an out of marked lanes of traffic.
-Signals that aren't consistence with the driver's actions.
-Having a slow response time to road signs to other traffic signals.
-Straddling the center lane marker.
-Driving with the vehicle's headlights off when it's dark outside.
-Driving at least 10 mph under the posted speed limit.
-Turning illegally or abruptly.
-Driving into oncoming traffic.
-Driving on the wrong side of the road.

If you or a member in your family has been the victim of an alcohol-related traffic collision in Boston or elsewhere in the state of Massachusetts, contact the drunk driving accident attorneys at Jeffrey Glassman Injury Lawyers for a free and confidential consultation to discuss your rights. Call 877-617-5333.
More Blog Entries:
Boston Tops List for Drunkest Cities in U.S.; Drunk Driving Car Accidents in Massachusetts Likely in 2012, Boston Drunk Driving Accident Lawyer Blog, January 1, 2012
Candlelight Vigil Remembers Victims of Drunk Driving Accidents in Massachusetts, Boston Drunk Driving Accident Lawyer Blog, December 5, 2011