Sometimes there's just no stopping drunk drivers — or so it seems. According to the Patriot Ledger, a 51-year-old man from New Bedford was arrested on his fourth drunk driving charge and for driving with a revoked driver's license after he nearly slammed into the Back River Bridge in Weymouth.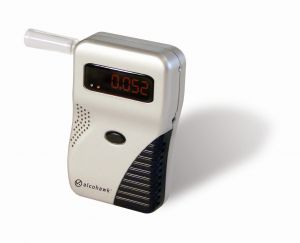 The man was also charged with a marked lanes violation, refusing to identify himself, driving with an open container of alcohol and driving to endanger. It all happened shortly after 3:00 a.m. on Lincoln Street. When officers stopped the intoxicated driver, they reported that they could not understand him as his speech was "so extremely slurred." While attempting to complete field sobriety tests, the driver allegedly almost fell down and was put under arrest when he "passed out lying across the cruiser's rear seat."
Our New Bedford drunk driving accident lawyers understand that this incident falls under the state's Melanie's Law, which means that anyone who is convicted of drunk driving in the state with a driver's license that has already been revoked because of a drunk driving charge is required to serve a minimum mandatory jail sentence of one year. This law is in place to help to prevent repeat offenses. According to Mothers Against Drunk Driving (MADD), about one-third of the drunk driving problem – arrests, crashes, deaths, and injuries – come from repeat offenders.

At any given moment, there are about 2 million people on our roadways with three or more drunk driving offenses. Revoking or suspending their driver's license just isn't enough. According to recent date, anywhere from 50 to 75 percent of them drive anyway.
Efforts at reducing the consequences of drinking and driving have met with some success over the last 2 decades. However, in spite of tougher laws, increased enforcement, and greater public awareness, the presence of persistent drinking drivers on US roadways continues to be a major public health problem.
Are the punishments in the state of Massachusetts tough enough>
First-Time Drunk Driving Offense:
-Up to 30 months behind bars
-A fine of up to $500
-$50 DUI Victim Trust Fund
-A driver's license suspension of 1 year.
-Court Assigned Treatment Program
Second-Time Drunk Driving Offense:
-A jail sense of up to 30 months
-Up to a $10,000 fine
-A driver's license suspension of 2 years
-A hardship driver's license, eligible after 1 year
-A mandatory Ignition Interlock Device (IID)
Third-Time Drunk Driving Offense:
-Up to 5 years behind bars.
-A fine of up to $25,000
-A license suspension of 10 years.
-Hardship License – Eligible after 5 Years
-A hardship driver's license, eligible after 5 years
As we recently reported on our Boston Drunk Driving Accident Lawyer Blog, there were close to 2,000 drunk driving arrests made in 2010. A large majority of those arrests were the result of another driver's report of erratic and dangerous behavior behind the wheel.
If you or a loved one was involved in a drunk driving accident in Massachusetts, call Jeffrey Glassman Injury Lawyers for a free and confidential appointment — (617) 777-7777.
More Blog Entries:
NFL Recruits MADD to Focus on Drunk Driving, Boston Drunk Driving Accident Lawyer Blog, September 10, 2013
Boston's Drunk Driving Arrests on Sharp Decline, Boston Drunk Driving Accident Lawyer Blog, September 3, 2013