According to a recent news article from the MetroWest Daily News, a woman has just been arrested on suspicion of drunk driving following an accident in the town of Natick, which is just west of Boston, Massachusetts.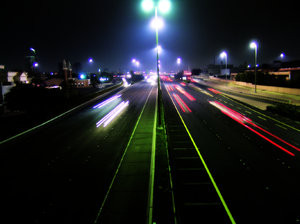 Authorities have said the drunk driving arrest occurred around 5:30 p.m., which is when the crash occurred.  Police were first notified of a potential drunk driver when they got reports of a Honda Pilot SUV swerving back and forth across the road.  The police were then informed that the SUV struck a curb with a significant amount of force, and the two front tires were destroyed. When police and other first responders arrived on the scene, they attempted to speak with the driver.  She first allegedly told officers that the reason she crashed her car was because she was having engine trouble.  While they were already suspicious of her answers, they continued with their investigation and asked to see her driver's license.  She allegedly was driving without a license since hers was suspended after accepting what is known a CWOF from the Waltham District Court in connection with another operating under the influence (OUI) charge.
As our Boston drunk driving accident lawyers can explain, the defendant charged with drunk driving can accept a deal where he or she pleads guilty to drunk driving.  However, instead of being convicted of drunk driving, he or she will be put on probation, as the case is Continued Without a Finding (CWOF).  If the defendant completes the probation, there is never a finding of guilt.  If he or she does not complete the probation, a finding of guilty is entered and the Commonwealth will move for sentencing.   Due to the dangers of causing a drunk driving accident, the defendant's driver's license is typically revoked or suspended.
In this case, the police noticed that suspect's daughter was allegedly in the backseat of her vehicle at the time of the Natick drunk driving car accident; however, fortunately, she was not injured in the crash. She then allegedly told officers she was aware that her license was suspended and agreed to take a field sobriety test and a breath test.  Arresting officers allege that she failed the standardized field sobriety tests and blew a breath alcohol score of .20 grams of ethanol per hundred milliliters of blood, which is more than two times the legal limit of 0.08 in the Commonwealth.
She was charged with a second offense of operating a motor vehicle under the influence of intoxicating liquor or drugs.  Even though the first offense resulted in a CWOF, it can still be used as first offense for the purposes of being charged as a repeat drunk driving offender.  However, it is important to understand that, while she has been accused of a crime and cited for several moving violations, these are only accusations and not convictions.  Therefore, she is presumed innocent unless and until she is found guilty in a court of law by a judge or jury beyond a reasonable doubt.
If you or someone you love has been injured a Boston drunk driving accident, call for a free and confidential appointment at (617) 777-7777.
Additional Resources:
Natick: Woman charged with drunk driving, November 10, 2016, By Norman Miller, MetroWest Daily News
More Blog Entries:
Report: Drunk Driving Crash at Daytona International Speedway, April 9, 2016, Boston DUI Accident Lawyer Blog