According to a recent news report from the Boston Globe, a mother and her two young twins were celebrating Halloween in Salem, Massachusetts when things went seriously wrong. As the trio left the downtown center, they realized that one child had dropped a stuffed animal.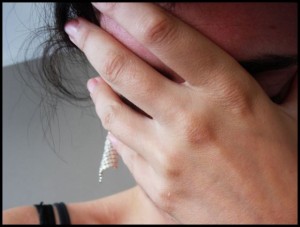 At this point, the mom and her children turned around to get the stuffed animal.  She looked both ways before entering the crosswalk that led from the street to the MBTA station.  As she entered the street with her children, a Subaru seemingly came out of nowhere and allegedly crashed into the family of three.
Authorities have said one of the young girls was thrown on the vehicle's hood, and she, along with her mother and twin, was seriously injured as a result. The driver then allegedly fled the scene. The driver was alleged to have been drunk.
One witness who was driving behind defendant prior to the accident said she saw the entire incident unfold. She said she was traveling at 30 mph when behind the suspect, so it was likely that she was traveling at the posted limit and not speeding.
When first responders arrived at the scene of this drunk driving accident, they found the mother pacing back and forth between her two children.  She was reportedly covered with blood at this point.  Fortunately, while some of the injuries are serious in nature, they are not considered life threatening at this time, and they are all expected to survive the horrific drunk driving car accident.  As for the girl who was thrown over the car hood, her injuries are to the most severe, including a head injury, a back injury, and a broken leg.  They were all rushed to a local level-one trauma center for treatment of their injuries.
In court, defendant's attorney is arguing that this was an accident, and people got hurt, but this is not a negligence case, because the red traffic signal at the intersection was not working.  He also said that there was no evidence to support that defendant was driving in an erratic manner when the accident occurred.  Meanwhile, the police are conducting a full investigation into the cause of the accident and are trying to determine if that traffic light was properly functioning at the time of the accident.
However, it would not matter with respect to a criminal drunk driving charge, since the question is only whether or not you were intoxicated.  As our Boston drunk driving accident lawyers can explain, the standards of proving a case in a civil court of law where an accident case would be tried, than in a criminal case, and this can be an advantage to the car accident victim with respect to obtaining a full and appropriate recovery.
It should be noted that, in this case, the defendant has merely been accused of committing several crimes and is presumed innocent unless and until found guilty in a court of law by a judge or jury.
If you or someone you love has been injured a Boston drunk driving accident, call for a free and confidential appointment at (617) 777-7777.
Additional Resources:
Mom, twins were looking for toy when hit by alleged drunk driver, October 31, 2016, By Andy Rosen, Boston Globe
More Blog Entries:
Report: Boston Named as Having Worst Drivers in US – Many Drunk Driving Accidents, July 21, 2016, Boston Drunk Driving Accident Lawyer Blog