According to a recent article from the Boston Globe, a Worcester man was arrested for his 11th drunk driving offense. As your Boston drunk driving accident lawyer can explain, the charge is officially known as Operating Under the Influence (OUI) in the Commonwealth of Massachusetts.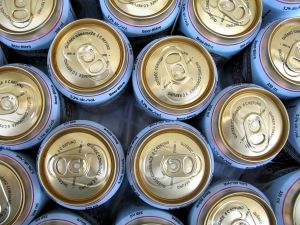 Police spotted the man who was allegedly driving well under the posted speed limit with his headlights off around 2:00 a.m. Authorities stated that they attempted to give the man a breath alcohol test (breathalyzer) but he was unable to provide a sufficient sample.
The man is alleged to have a history of OUI arrests in Massachusetts from the 1970s, five drunk driving arrests in Florida from the 1980s, and three more from Texas in the 1990s. The man had a valid license at the time of his latest arrest. Police seemed astonished that this man was issued a valid license to drive, given his history of alcohol-related driving offenses.
The reason for the Massachusetts RMV issuing the license was due to the length of time that had passed since his previous arrest and the fact that he was issued the license prior to the Massachusetts Life-Time Look Back law. Prior to this law, the RMV would look back a certain number of years to see if you had an OUI on your record, and, if the conviction was old enough to be beyond the look back period, then it would not be held against you when applying for a license. This is no longer the case in Massachusetts; now, they will look all the way back to when you were first issued a license in any state to see if you have any OUI convictions.

The RMV also had a problem determining his previous history, due to the fact that many of his OUI/DUI convictions were from out of state. With such high numbers of drunk driving car crashes in the Commonwealth of Massachusetts each year, it is no surprise that the state legislature created a lifetime look back law.
The man in this article was taken to the Worcester District Court following his arrest and was charged with OUI, a headlight violation, and a marked lanes violation. He was held without bail as a danger to the community and will have a bail review hearing next week.
While it fortunate that this alcohol-related arrest did not involve a motor vehicle accident, it very easily could have, assuming the allegations are true. One thing you can do to avoid being harmed by a drunk driver is to familiarize yourself with the clues of impaired driving.
According to the National Highway Traffic Safety Administration, there are certain clues that indicate impaired driving. These clues include driving with no headlights at night, an inability to driving within the marked lanes, a slowed reaction time at a green or red light, and driving with the window open during cold weather. There are others, but it is interesting that at least two of these clues were allegedly observed by police in this arrests.
If you have been injured in a Boston drunk driving accident, call for a free and confidential appointment at (617) 777-7777.

Additional Resources:
Worcester man arrested for 11th alleged drunk driving offense, August 1, 2014, Washington Post
More Blog Entries:
MADD Working with NFL Teams to Curb Drunk Driving, July 11, 2014, Boston Drunk Driving Accident Lawyer Blog