According to a recent news article from CBS Boston, a man from Massachusetts has been arrested in connection with an alleged drunk driving accident in which a couple was killed. Providence authorities say defendant was driving in the wrong direction on a highway when he hit victim's vehicle.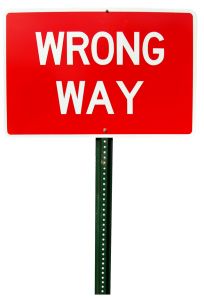 Troopers report the 24-year-old defendant, who is from Webster, Massachusetts, hit victim's vehicle and killed the 21-year-old woman who was driving the car and her 23-year-old boyfriend. Family members say the couple had a 6-year-olddaughter and were going to get married later this year. The family has also set up an internet fund collection website to raise money to care for the victims' surviving daughter.
Prosecutors have charged defendant with drunk driving homicide and driving to endanger resulting in death. A judge has ordered defendant to be held on $100,000. As of this point, all criminal charges are only allegations, and defendant has not been convicted of any crimes in connection with this fatal drunk driving car accident.

As our Boston drunk driving car accident lawyers can explain, wrongful death cases operate somewhat differently than cases in which the victim survived and can be the named plaintiff in a civil personal injury lawsuit. When a victim has been killed as a result of a drunk driving car accident, it is a member of his or her family who serves as representative of the decedent (victim who was killed in the tragic accident). This individual is not only a representative in the civil case, but also for the estate in probate court.
When a person dies, and he or she owned real or personal property, that property will eventually be distributed to his or her heirs at law. If decedent had a validly executed will and testament at time of death, property will be distributed according to the directions in the will. If decedent did not have a valid will, he or she is said to have died intestate. When a person dies intestate, his or her property will be distributed according to the laws of intestate succession for the Commonwealth of Massachusetts.
This can become quite complex, depending on the number of surviving family members, but if decedent had a spouse and no children, decedent's property will go to surviving spouse. If a decedent had a spouse and children, the property will be divided among his or her children and spouse. If there were no children and no spouse, in many cases, his or her parents will inherit the property.
When a fatal car accident occurs as a result of drunk driving, the decedent's estate owns a property interest in any proceeds from the litigation or civil settlement. If plaintiffs reach a fair and appropriate settlement or a win a verdict at trial from a jury, the estate will technically own money, and this money will be transferred to decedent's heirs through the probate process.
An experienced wrongful death attorney will be able to help you find a probate attorney to assist you with the process.
If you have been injured in a Boston drunk driving accident, call for a free and confidential appointment at (617) 777-7777.

Additional Resources:
Couple Killed In Wrong-Way Crash In Providence, Driver ChargedApr. 5, 2015, CBS Local
More Blog Entries:
Boston Drivers Urged to Stay Sober on the Fourth of July, July 3, 2014, Boston Drunk Driving Accident Lawyer Blog