The guy has had his driver's license taken away more than 20 times, but he continues to find himself in jail over and over and owing the state thousands of dollars — for repeated charges of driving under the influence of alcohol in Massachusetts.
According to Enterprise News, the 27-year-old driver has been busted for driving under the influence of alcohol and drugs a number of times and for driving without a valid driver's license. Safe driving advocates are saying that this is a perfect example as to why the state's laws against drunk drivers aren't effective in keeping these drivers from recommitting the crime.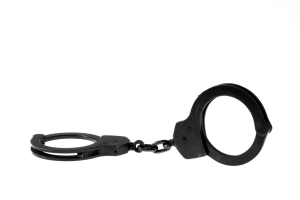 "There always is some element who are incorrigible, who no matter what you do short of put them in prison are going to drink and drive," said David Deiuliis with the Massachusetts Chapter of Mothers Against Drunk Driving.
Boston drunk driving accident lawyers understand that Melanie's Law here in Massachusetts is used to try to keep repeat drunk drivers off of the road. It was enacted back in 2005 after a 13-year-old girl from Marshfield was killed by a repeat offender. Unfortunately, this law only goes so far. The 27-year-old driver was indicted back in September on charges for his third-offense drunken driving. If he's found guilty, then he could be sentenced to five years behind bars. Jail time doesn't always stop these repeat offenders though.
The driver's bad record started back in 2002 when he was only 16-years-old. He was busted for stealing/concealing a car in Brockton. His first drunk driving charge came just a year later in 2003. He was again slapped with a drunk-driving charge just 3 months later when he was 18. In 2004, he was charged with driving while under the influence of marijuana and again for drunk driving in 2005.
His most recent drunk driving charges come from a Brockton accident back in December of 2010. His driver's license was revoked long before that, but that didn't stop him from driving. He hopped in another person's vehicle to go pick up a 7-year-old child. The accident happened when he allegedly drove the borrowed vehicle into a parked car, with the child passenger unbelted in the front seat. According to local officers, the man was so intoxicated that he wasn't even able to tell authorities his birthday. He also couldn't spell the kid's name.
Since then, he's been issued three different arrest warrants for violating the terms of his bail. He's been sentenced to two months in jail without bail twice since 2010. One of these sentences stemmed from a bust for driving without a driver's license and for driving with an open container.
Judges ordered him to wear a GPS monitoring device after that. The grand jury from Plymouth County handed up indictments against the driver back in September.
In addition to drunk driving (felony), he is also facing a charge of reckless endangerment of a child.

If you or a loved one has been injured or killed in a drunk driving car accident, call the Law Office of Jeffrey S. Glassman, LLC for a free and confidential consultation to discuss your rights. Call (617) 777-7777.
Additional Resources:
Repeat drunken driver from Brockton highlights limits of law, by Justin Graeber, Enterprise News
More Blog Entries:
Boston DUI Watch: Drunk Driver Up a Tree!, Boston Drunk Driving Accident Lawyer Blog, September 24, 2012
NFL Seasons Brings Risks of Drunk Driving, League Joins MADD in Fighting Back, Boston Drunk Driving Accident Lawyer Blog, September 18, 2012