The risks for drunk driving car accidents are only going to increase through the rest of the year. It all starts with Halloween.
To tackle that problem, officers throughout the state of Massachusetts are pushing their "Buzzed Driving is Drunk Driving" campaign. From the 25th of October through the 4th of November, officers throughout the state searched our roadways for intoxicated drivers. The efforts will be continuing on however, as we just entered the two most dangerous months out of the year for these types of accidents.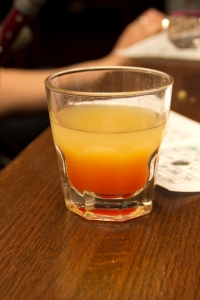 Our Boston drunk driving accident lawyers understand that these risks are only supposed to get worse as more and more drunk drivers hit the roads through the long year-end holiday travel season. These increases come with football season and with the holidays. For these reasons, we're asking drivers to have a plan — a plan to get home safely. You should never get behind the wheel after consuming alcohol, even if you're convinced you're not drunk.
"Too often, impaired drivers never spend a minute to plan ahead for their designated driver," said Hingham Traffic Sergeant Steven Dearth.
During the 2011 Halloween weekend, there were close to 120 people killed in alcohol-related car accidents. There were also close to 3,000 injuries and close to 15,000 arrests for these same incidents. The stats for 2012 have not been released yet, but with recent trends, we can only expect the worst. The problem is that drivers think they're invincible behind the wheel. They think that since they've gotten away with it before, they'll get away with it again. But it only takes once!
Let's all work together to make the remainder of the year, also the most dangerous time of the year, to be one of the safest yet. All of these accidents are completely preventable with a little bit of planning. Be smart and be safe out there!
Drinking and Football Season:
We can all take some advice from the New England Patriots. They continue to urge football fans to drink responsibly. it's true that football goes together with booze like peanut butter goes with jelly, but it's important that you pair these responsibly. This is why the Patriots have launched their Designated Driver Program. Fans can register as a Designated Driver at Gillette Stadium and they will receive a complimentary non-alcoholic beverage. Designated drivers will also be eligible for entry in raffle prize drawings.
Underage drinking in Massachusetts:
Underage drinking cost the state close to $1.5 billion in 2010 alone. These costs include work loss, pain, suffering and medical care. You might think your teen isn't going to drink because they're too young, but the truth of the matter is that they can get their hands on it. As a matter of fact, of all of the teen drivers killed in car accidents in 2010, about a third of them tested positive for alcohol. Talk with your teen about these dangers today!

If you or a loved one has been involved in a drunk driving car accident, call the Law Office of Jeffrey S. Glassman, LLC for a free and confidential consultation to discuss your case. Call (617) 777-7777.
More Blog Entries:
Teen Drunk Driving Down, Accidents Still Up, Boston Drunk Driving Accident Lawyer Blog, October 18, 2012
Man Charged with Hingham DUI; Kids in Car, Boston Drunk Driving Accident Lawyer Blog, October 17, 2012