According to a recent news article from the San Francisco Gate, a man turned in his own mother to police, connected with her alleged involvement in a drunk driving hit-and-run car crash. Police are reporting that the accident occurred around five in the afternoon.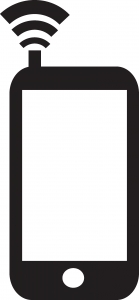 Defendant is alleged to have sideswiped a man driving a 1939 Ford Cabriolet causing the vehicle to spin out of control. A witness called the local police and said he had been following the suspect's vehicle and that that the driver was his mother.
Approximately an hour after the alcohol-related car crash, authorities arrived at defendant's home and saw a car matching the suspect's car that had sustained damage. Defendant admitted to hitting the other driver but said that she left the scene because she thought the other car kept driving as well.

Officers immediately detected signs of intoxication and asked if she would consent to field sobriety tests. After she allegedly failed the sobriety tests, and running her license which turned out be suspended based upon a prior DUI, defendant was arrested for drunk driving, hit-and-run, violation of her probation, driving without insurance, and driving without a license.
As our Boston drunk driving crash attorneys can explain, hit-and-run accidents often pose additional challenges than alcohol-related car crashes in which negligent driver remains on the scene until police arrive.
In many hit-and-run cases, the at-fault driver is never found. When this happens, an injured victim will have to look to their own insurance company for compensation for pain and suffering, medical bills, lost wages, and other special damages.
Most drivers who have liability insurance also have what it is known as UM/UIM coverage. Even if the policy holder has never heard these terms before, unless UM/UIM coverage was expressly declined by the named insured, the law requires coverage. UM stands for uninsured motorist and UIM is an abbreviation for underinsured motorist coverage.
This means, if a driver who has insurance but not enough coverage to compensate you for the total extent of the loss hits you, the at-fault driver is considered an underinsured motorist. If the driver who hit you does not have any insurance, he or she is called an uninsured motorist.
In this situation, the UM/UIM coverage on your own policy is in place to cover any damages that exceed the policy limits of the at-fault driver. For example, if you are in an accident and driver causes $50,000 in damages and has $25,000 in liability insurance, he or she is considered underinsured. In this case, the UM/UIM coverage in your own policy should apply towards the amount over $25,000. Your UM/UIM coverage is generally equal to the limits of your own liability policy.
In the case of hit-and-run driver who is never identified, the law treats that driver as an uninsured motorist. While it seems simple enough, even your own insurance company may deny your UM/UIM claims, because they are often more interested in paying out the least amount possible in claims to maximize profits. An attorney who regularly represents victims of car accidents may be able to assist you with this matter.
If you have been injured in a Boston drunk driving accident, call for a free and confidential appointment at (617) 777-7777.
Additional Resources:
Man turns in own mom in Sonoma County DUI crash, October 17, 2014, SF Gate
More Blog Entries:

Alleged Drunk Driver Crashes into Saugus, Massachusetts Home, Aug. 21, 2014, Boston Drunk Driving Accident Lawyer Blog