According to a recent news article from WMUR 9, a defendant was sentenced to 10 years in prison for killing a newlywed bride in a 2013 drunk driving car accident in New England in 2013. The couple was just married in their home state of Minnesota and were driving through New England during their honeymoon.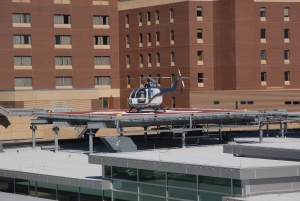 Court records indicate defendant, who had a blood alcohol level of two times the legal limit and had taken prescription drugs, crossed the center line and hit the victim's car head on. The female victim was killed during the crash. Her husband suffered multiple skull fractures and other serious injuries but survived the horrific accident.
During the sentencing hearing, family members of the decedent had the opportunity to make what are known as victim impact statements, where they asked defendant how he can live with the knowledge that he had took someone's life. Defendant also spoke at his sentencing hearing and said he can't defend his actions and no longer knows who the person was that was driving the car that night. He said the accident happened, and he takes responsibility for it.

Other family members told defendant forgiveness is not an option, and they are happy to the extent they can be with the judge's sentence, knowing nothing will bring the victim back. 10 years was the minimum sentence for the crime of motor vehicle homicide in that jurisdiction.
As our Boston drunk driving accident lawyers understand, while there is nothing that can be done to bring back victims of tragic fatal accidents, the victim's family members may have rights to a full and appropriate financial compensation to ease the economic burdens associated with the loss and help the family focus on trying to emotionally heal.
One type of damages that are often appropriate are for lost wages. Many victims are employed, and their income is necessary for the family to get by on a daily basis. While the loss is tragic, and the person is no longer there, it does not mean the financial needs of the family also cease to exist. The family may be entitled to compensation for the money the victim would have earned for his or her family during the remainder of his or her working life. If the victim was relatively young at the time of the accident, this may be a substantial sum of money.
Another type of damages in alcohol-related car accident cases involves pain and suffering experienced by the victim during the accident before he or she passed away. It is hard to calculate a figure such as this, but an experienced attorney who regularly handles these types of cases has access to experts who specialize in explaining these difficult and emotional concepts to jurors during trial, including medical doctors and mental health professionals.
It should be noted that the facts of each case are different, and you should speak with your attorney about your specific situation to give you the best chance of reaching a fair settlement or receiving a fair verdict at trial.
If you or a loved one was involved in a drunk driving accident in Massachusetts, call Jeffrey Glassman Injury Lawyers for a free and confidential appointment — (617) 777-7777.
More Blog Entries:
Habitual Drunk Driver Arrested In Lowell, Boston Drunk Driving Accident Lawyer Blog, December 1, 2013