In many ways, every drunk driving crash is senseless, because there is no reason for a person to ever get behind the wheel when intoxicated knowing that this extremely reckless behavior could result in serious personal injury or death.  However, some drunk driving accidents contain facts that are even more egregious than others.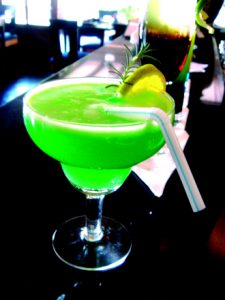 According to a recent news article from Fox 25 Boston, a 33-year-old defendant has been sentenced to five years in a Florida state prison in connection with the fatal 2014 drunk driving accident in which his wife was killed. The victim, his wife and mother of his children, was 31-years-old at time of her tragic death.Prosecutors have said defendant was intoxicated and driving as the couple was having sex at the time of the deadly crash.  The couple was given tickets to a concert as a Valentine's Day present.  At the concert, they had both been drinking from a flask of whiskey what she had sneaked into the concert in her purse. Defendant testified that he was driving with his wife sitting on his lap as they engaged in sexual intercourse and then the crash occurred.  The next thing he remembered was waking up and seeing her body.
Crash reconstruction experts determined that the accident occurred just after midnight and the car was traveling around 55 miles-per-hour in an area with a posted speed limit of 30 miles-per-hour.  He then passed by three signs warning of a canal ahead.  He allegedly drove into the canal wall at such speeds that caused the car to go airborne and fly most of the way across the canal in the air.  When it landed on the opposite canal bank, victim's head slammed into the dashboard, and she then crashed through the vehicle's windshield.  She was pronounced dead on the scene.
Prosecutors introduced evidence that his blood alcohol content was twice the legal limit of 0.08 grams of alcohol per hundred milliliters of blood, and they also found marijuana in his system. However, it should be noted that just because marijuana was in his system does not mean he was under the influence of marijuana at the time of the accident.
His attorney asked for no prison time with a probation-only sentence. The prosecutor asked for seven years, and the judge, noting defendant's prior criminal history including multiple felonies, sentenced him to five years in prison follow by a period of probation.
Our Boston drunk driving accident lawyers have seen many cases over the years where a victim of a drunk driving accident was a passenger in the car with an alleged drunk driver.  In many cases, the victims are not family members, but are friends who have been seriously injured or lost their lives. It is important to understand that even though the passenger was in a car with a drunk driver does not mean they do not have a valid personal injury claim.
If you or someone you love has been injured a Boston drunk driving accident, call for a free and confidential appointment at (617) 777-7777.
Additional Resources:
Husband having sex with wife in fatal DUI crash gets 5 years, April 2, 2016, By Daphne Duret, Fox 25 Boston
More Blog Entries:
Boston Courts Deal with Issue of Drivers Alleged to Be On Marijuana, Feb. 13, 2017, Boston OUI Injury Lawyer Blog