Last summer, a 12-year-old girl was struck and killed by a drunk driver. That 49-year-old man reportedly had a blood-alcohol concentration of more than three times the legal limit. He also had 12 prior DUI convictions.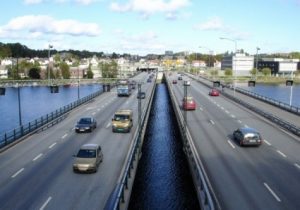 That is a DUI conviction for every year of this child's life, which was taken far too soon.
Authorities say the man's driver's license had been revoked since 1990, and his convictions date back to 1986. As the local town police chief told a local television reporter in Detroit, where this tragedy unfolded, society was in a sense lucky for two decades when it came to this man. Repeatedly, he showed over and over again his willingness to flout the law – and the safety of those with whom he (illegally) shared the road. 
During his recent sentencing hearing, at which the 49-year-old was sentenced to between 27 and 50 years in prison, he reportedly wept multiple times and told the family he wished that he had died in the fatal DUI crash instead of the young girl. Undoubtedly, her family wish there had been a different outcome as well. The girl's mother told the driver at his sentencing that she could not forgive him, and that he stole from her one of the most precious people in her life. She lamented the many opportunities the defendant had to change his ways, and his repeated refusal to do so.
Authorities say the drunk driver was speeding at 89-miles-per-hour when he slammed into the girl's family van, which was also carrying two other young children. They were seriously injured. the 12-year-old girl spent three days on life support before she died.
Defendant was ultimately convicted of second-degree murder, operating a vehicle with a high blood-alcohol concentration resulting in death, operating a vehicle with a suspended license and a misdemeanor charge of driving with an open container of alcohol. The prosecutor noted at his sentencing that while defendant took responsibility for his actions, he hadn't had a valid driver's license in 30 years. His historical violations include seven prior accidents, including others that resulted in serious injury, and five other felony convictions.
In a case like this, families are not only coping with the unimaginable loss of a child, but also the fact that they typically cannot seek damages from the offender in civil court via a DUI accident lawsuit. That's because a person who hasn't had a license in three decades almost certainly does not have auto insurance. That means they could pursue a case, but actually collecting on it may be next to impossible unless the drunk driver is independently wealthy. There could be a case if the vehicle being driven belonged to a third party who negligently entrusted that vehicle to the person, knowing he or she had no license and a history of impaired driving and reckless driving.
Another option would be to file a claim for uninsured motorist coverage, which in this case would be a policy that would have covered the girl either as a passenger of the van or as a resident family member of another policy holder (i.e., her parents).
If you or someone you love has been injured a Boston drunk driving accident, call for a free and confidential appointment at (617) 777-7777.
Additional Resources:
Man with 12 prior DUI convictions sentenced in crash that killed 12-year-old girl, Jan. 24, 2017, By Dave Bartkowiak Jr., ClickonDetroit.com
More Blog Entries:
Former NFL Quarterback Vince Young Given Probation for Drunk Driving, Feb. 7, 2017, Boston Drunk Driving Accident Lawyer Blog