The period between Thanksgiving and New Year's DAy is an especially dangerous time on roads because there is a big increase in the number of people who drive drunk.
Alcohol is responsible for around 52 percent of deadly crashes on Christmas, and 57 percent of fatal accidents on New Year's Day, compared to 41 percent over the course of the entire year. Further, as The Telegram reports, there will be around 25,000 injuries and 1,200 alcohol-related fatalities in the U.S. over the course of the holiday season.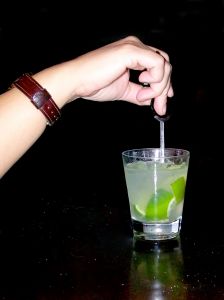 A Boston drunk driving accident lawyer knows police usually step up enforcement during the holidays and especially around high-risk times like New Years Eve in order to try to prevent impaired motorists from causing collisions. Ultimately, however, it is up to individual drivers to make smart and informed choices about not getting behind the wheel when they have consumed too much to drink. To help raise awareness and remind motorists about the dangers of drunk driving, Mothers Against Drunk Driving (MADD) is urging motorists to "tie one on" for safety.

The Tie One On For Safety Campaign
The phrase "Tie One On" is usually used as slang to refer to the consumption of alcohol. However, since 1986, MADD has used that phrase as the tagline of its "longest-running and most visible public awareness project."
The Tie on One for Safety Campaign involves getting a red ribbon magnet or window decal. The red ribbon should be posted on a visible location on your vehicle in order to remind yourself and others about the dangers associated with impaired driving. The MADD website also allows you to participate in virtually "tying one on for safety" by sharing a button on Facebook or other Social Media.
Hopefully, this campaign will help remind motorists to plan ahead if they want to drink. MADD recommends a designated driver should be chosen before any holiday event or party where alcohol will be consumed in order to make sure that everyone gets home safely.
Further, MADD also suggests people host responsible parties by offering non-alcoholic beverages or "mocktails" for those who do not drink. Party hosts can also make the choice to offer accommodations like a place to stay or alternative transportation for guests who come to a holiday event and who consume too much alcohol.
Underage drinkers may be especially at risk during the holiday season, with kids under age 21 responsible for anywhere from 10 to 20 percent of all alcohol consumed during the holiday period. Further, 21- to 24-year-olds typically also make up the highest percentage of drunk drivers during the holiday season. Parents need to be aware of what their kids are doing when out of school or attending holiday parties and should remind them to "tie one on for safety," and not consume alcohol or get into the car with someone who has had a drink.
If you are injured in an accident in Massachusetts, call Jeffrey Glassman Injury Lawyers for a free and confidential appointment — (617) 777-7777.
More Blog Entries
Two Killed After Drunk Driver Plunges into Quarry, July 25, 2014, Boston Drunk Driving Accident Lawyer Blog