A recent news feature from Inc. is examining the effect of Uber and other ride-sharing services like Lyft have on reducing the number the number of drunk drivers on the roads and, moreover, the total number of drunk driving motor vehicle crashes. The reason they chose now do discuss this is issue is because Memorial Day is not only the unofficial start of summer, but it is also one of the worst times of year in terms of drunk drunk driving arrests and drunk driving driving fatalities.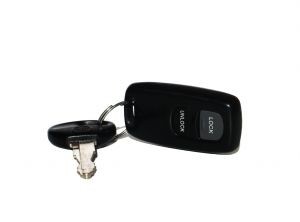 While the ride-sharing companies are frequently partnering with Mothers Against Drunk Driving (MADD) chapters across the country, and are boasting that their services are causing a large reduction in the total number of drunk drivers on the road, there is apparently very little statistical data or even research to support that position.  There is not evidence to the contrary, but in terms of actual numbers, it is being argued that we really have no clue about the overall impact of ride-sharing services and drunk driving accidents.  It seems that these claims are merely based on a common sense approach and an educated guess.
That being said, there have been some limited studies, but there has not necessarily been any correlation proven.  For example, a Philadelphia study looked at the numbers related to drunk driving before and after the time at which UberX is allowed to operate.  UberX is the service in which private drivers (not professional drivers in taxis or black cars) are able to give rides to passengers in their personal vehicles.  This created a lot of tension between taxi drivers, who are required to get a hackney license and obtain special insurance, and the UberX drivers who did not.
In any event, once UberX was allowed, there was a reduction in the number of drunk driving deaths from six to three percent on weekdays.  There was no change in the number of drunk driving deaths on weekends.  The reason for this is believed to be that with Uber's surge pricing models, the rides are more expensive on weekend nights, and people are more likely to drive drunk.  Again, there is no way to know if there is actually a correlation or causation in any of these statistics, since that is not part of the research method in this study.  These are merely surveillance studies in which highway death date is reviewed and compiled by researchers.
It should be noted that any reduction in the total number of drunk driving accidents in Boston is a good thing, regardless of how small the actual reduction may be.  For the family members of victims of drunk driving fatal accidents, clearly one accident is too many to handle.  Therefore, any reduction is welcomed with open arms.  However, as this article notes, it is possible that these companies are are taking far more credit than they might actually deserve.
These companies, along with MADD, have also released statements that they have reduced the total number of arrests for drunk driving in some western states by as much as 10 percent.  Again, this is based on the numbers of DUI arrests during and after UberX hit the market.
If you or someone you love has been injured a Boston drunk driving accident, call for a free and confidential appointment at (617) 777-7777.
Additional Resources:
Uber and Drunk Driving: What the Evidence Really Show, May 27, 2016, Inc. By Tess Townsend
More Blog Entries:
School Bus Driver Charged with Drunk Driving in Sturbridge, April 7, 2016, Boston Drunk Driving Injury Lawyer Blog