There have been some questions raised following the Minnesota Vikings very different reactions to two recent drunk driving arrests involving members of the team and their staff.  One of the incidents involved the arrest of a third-year player on the practice squad (Isame Faciane) and the other involved the arrest of the team's valued defensive coordinator, George Edwards.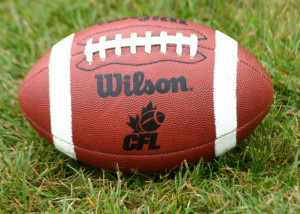 Edwards was arrested and charged with three criminal offenses related to his alleged drunk driving incident. One of those charges was fourth-degree DWI, which is a more serious drunk driving offense in that jurisdiction.  He agreed to plead guilty to careless driving and was given an entirely probationary sentence for one year and ordered to pay a $1,000 fine.  He was also ordered to attend drug and alcohol education programs and go to a victim impact panel meeting.
Meanwhile, Faciane was fired for his offense.
As our Boston drunk driving accident lawyers can explain, a victim impact panel (VIP) is a very powerful tool designed to stop recidivism in drunk driving.  This is important since drunk driving has one of the highest degrees of recidivism, especially among people with no other offenses of their criminal history. In other words, people that have not been accused of any other crimes and deciding to take the tremendous risk of driving drunk, and then after getting caught, are doing it again even though they likely stood in court and swore to the sentencing judge that they would never make this same mistake again.  The VIP has people convicted of drunk driving sit with the families of victims of drunk driving accidents and listen to the devastation caused in their lives by the drunk driving accidents.
Following Faciane's arrest for drunk drunk driving, as discussed in a recent article from NBC News, he was fired from his position on the team.  Following Edward's criminal conviction for offenses that occurred during his drunk driving arrest, the team said that if it happened again, it could affect his future with the organization.  Many felt that he was given no discipline because he was a well-respected defense coordinator and that Faciane was a player on the team's practice squad, but the team is denying that is the reason for the team's vastly different approaches.  They also deny any charge that they don't take drunk driving offenses seriously.
The teams said that after Edwards was arrested for drunk driving, he quickly alerted the team.  On the other hand, head coach Mike Zimmer said when Faciane was arrested, he was told twice that day to call the head coach and tell him, but he chose not do so even though others on the team already knew about his arrest.  Zimmer cited this as the reason he was terminated, and Edwards was barely warned.  As you might expect, many of the commentators are very skeptical of this explanation and think it has everything do to with the fact that Edwards is a top defensive coordinator and not a third-year player on the team's practice squad.
If you or someone you love has been injured a Boston drunk driving accident, call for a free and confidential appointment at (617) 777-7777.
Additional Resources:
Mike Zimmer: Difference in drunk driving punishments based on calls, October 20, 2016, By Darin Gantt, NBC Sports
More Blog Entries:
Bruins Star Ray Bourque Arrested for Drunk Driving After Car Accident, July 5, 2016, Boston Drunk Driving Injury Lawyer Blog