When adults are out celebrating or drinking, they can make informed choices about how they are going to get home. An adult who goes out can make a commitment not to get behind the wheel while he is intoxicated and to have a designated driver or call a taxi cab. An adult can also make a decision not to get into a car with a drunk driver.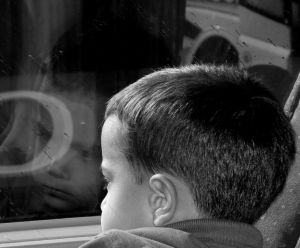 Unfortunately, our Boston drunk driving accident lawyers know that children do not have that same choice as they often don't know or understand the dangers of drunk driving and are not going to have other alternatives if a parent or a caregiver puts them in a car with someone who has had too much to drink.
Massachusetts Woman Driving Drunk With Four Children in the Car
Drunk driving with kids in the car happens far too frequently. In fact, as the Taunton Daily Gazette reports, a city woman was recently arraigned for driving while intoxicated with four children in the car. The 35-year-old woman was allegedly driving her Mercury Mountaineer erratically on Route 44 in Rehoboth. Police responded to reports that she had not just weaved while driving but that she had actually crossed her vehicle into oncoming traffic.
Police stopped the Mercury Mountaineer and found the intoxicated driver inside along with another female passenger and four children. The kids were aged 3, 7, 12 and 14. The Taunton Daily Gazette does not indicate whether the kids were the driver's children, the passenger's children or unrelated.
Regardless, the children were put in serious jeopardy. Car accidents are a leading cause of death for young kids and teens and the chances of a car accident are significantly increased when a driver is intoxicated. In this case, it is lucky that the erratic driving and the drifting into oncoming lanes did not result in a crash that endangered or ended the lives of these four kids.
The driver in the accident was charged not just with drunk driving but also with operating to endanger and child endangerment due to the ages of the kids in the car with her. The police also referred the incident to the Massachusetts Department of Children and Families, as driving drunk with kids in the car is a clear case of child endangerment.
What will happen next to the intoxicated driver and to the children whose lives were put at risk will depend upon the circumstances. One thing is clear, though. If the intoxicated driver had caused a crash to occur and injure someone else's kids, the children or their parents would also have been table to take legal action to obtain compensation for injuries and losses.
Even passengers in the car with drunk drivers are generally able to pursue claims for accident losses, especially if those passengers are innocent kids who are being endangered by a caretaker that is responsible for their well-being or safety.

If you or a loved one was involved in a drunk driving accident in Massachusetts, call Jeffrey Glassman Injury Lawyers for a free and confidential appointment — (617) 777-7777.

More Blog Entries:
Drunk Drivers Aren't Often Honest About Their Alcohol Consumption, Boston Drunk Driving Accident Lawyer Blog, June 21, 2013.