Labor Day enforcement is coming a bit early this year, and it's all thanks to a Massachusetts grant. According to the Boston Globe, officers stepped up their enforcement efforts back on the 16th and will be going full force through the Labor Day weekend. It was all made possible by a grant from the state Executive Office of Public Safety and Security.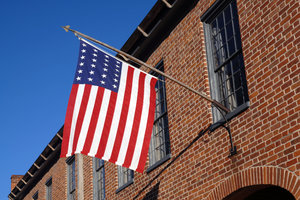 Our Massachusetts drunk driving accident lawyers understand that these funds aim to help get more officers on the road — and on the lookout for drunk drivers. These enforcement efforts will be focusing on very specific times of the week, including nighttime hours and weekends as that's when we see the most drunk drivers and accidents.
Officers in Hingham had a similar enforcement effort going on last Christmas, Thanksgiving and Super Bowl Sunday. It's common for officers around the country to step up their enforcement efforts around holiday periods as that's when we see and alarming increase in these kinds of accidents.

In 2012, Labor Day enforcement patrols helped to execute more than 100 traffic stops with close to 50 citations issued. Close to 40 of them were for speeding, one was for a suspended driver's license, three were for driving without a driver's license, one driving to endanger and one on an outstanding warrant.
In addition to these citations, there were a number of drivers who were cited for excessive noise (like spinning tires), tailgating, neglecting to stay in their lanes and for violating traffic lights.
During this time, there was only one driver who was arrested for driving under the influence.
Though officials hope that the intoxicated drivers stay home this holiday weekend, they're aware that drunk-driving incidents are on the rise in 2012. So far, officials in Hingham have already arrested more than 50 people for driving under the influence. During the same period last year, there were 46 people arrested for the same offense.
It's good news that drunk driving arrests are up, but drunk driving accidents are down. Hingham has seen nine drunk driving accidents so far this year, compared to the 12 saw through this time last year.
According to the National Highway Traffic Safety Administration, there were close to 140 people were killed in drunk driving crashes nationwide over the Labor Day weekend in 2011.
But the fight doesn't end until we hit zero.
The truth of the matter is that these accidents are completely preventable. There is never a good time to get behind the wheel after consuming alcohol. Make sure you have a safe and sober ride home each and every time.
Regardless of the accident statistics, officials in Hingham are increasing enforcement efforts by educating drivers about the risks before they get behind the wheel. The safest way to stop these kinds of accidents is to prevent them.
If you or a loved one was involved in a drunk driving accident in Massachusetts, call Jeffrey Glassman Injury Lawyers for a free and confidential appointment — (617) 777-7777.
More Blog Entries:
Boston Globe Truck Forced Off Overpass by Drunk Driver, Boston Drunk Driving Accident Lawyer Blog, August 15, 2013

Intoxicated Pedestrian Fatalities Rising Nationwide, Boston Drunk Driving Accident Lawyer Blog, August 14, 2013