One of the tragedies of drunk-driving accidents is that victims are often innocent bystanders, pedestrians, motorists and passengers. In a recent Massachusetts drunk driving collision, four children were injured and hospitalized, another tragic illustration of the dangers of drinking and driving. While the children survived the accident, the collision serves as a reminder of the almost common-place nature of drinking and driving and the pervasive and deadly threat of drunk drivers.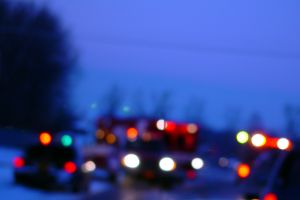 Drunk drivers should be held accountable for their actions. Our Massachusetts drinking and driving accident attorneys are experienced in the complex investigation of drunk driving collisions. We are committed to holding drunk drivers liable and in protecting the rights of innocent victims and their families. Our legal team is aware of the widespread abuse of drinking and driving and is dedicated to raising awareness to prevent future accidents.
According to reports, there were four children in a vehicle when it rolled over on Interstate 291 in a drunk driving accident. The authorities were immediately notified and responded to the chaotic scene of the accident in the westbound lanes near exit 3 around 11:45 p.m. The Massachusetts State Troopers reported that the children were riding in a vehicle when it collected with another car and it flipped.

The names of the victims were not released, but police reports indicated that the children were between the ages of 1 and 10. After an accident, victims are often forced through a long recovery period. Lacerations, internal bleeding, broken bones and head injuries could leave lasting and permanent damage. For many victims of brain injury after an accident, the extent of damage may not be identified for months.
The driver in this case was transporting the children when the car flipped. His name has not been released and the driver of the other vehicle was not injured. In addition to a DUI, it is likely that the driver will also face additional charges, including the endangerment of minors. Throughout Massachusetts, drunk driving continues to threaten motorists and passengers, including children. Our firm is dedicated to pursuing the rights of victims and in taking necessary action to prevent future drunk driving collisions.
Survivors of drunk driving accidents will often need additional financial support to cover medical expenses and care needs. These children may be forced to miss school and their parents may have to miss work to provide for care. The tragedy of any drunk driving accident is that it is preventable. In this case, the tragedy is even more impactful because the victims were children. While drunk drivers will be charged criminally for their actions, a civil lawsuit also gives victims the right to pursue just financial compensation after a collision, including medical care, pain and suffering, lost wages, and other personal losses related to the accident. Pursuing a civil case also puts additional pressure on the driver and the community to put an end to senseless drunk driving accidents.

If you or a loved one was involved in a drunk driving accident in Massachusetts, call Jeffrey Glassman Injury Lawyers for a free and confidential appointment — (617) 777-7777.
More Blog Entries:
NFL Recruits MADD to Focus on Drunk Driving, Boston Drunk Driving Accident Lawyer Blog, September 10, 2013
Boston's Drunk Driving Arrests on Sharp Decline, Boston Drunk Driving Accident Lawyer Blog, September 3, 2013