According to a recent news report from TMZ, Utah police arrested former porn star Asia Carrera for drunk driving with her minor daughter in her car. Witnesses say they found Carrera passed out on a couch in her daughter's school.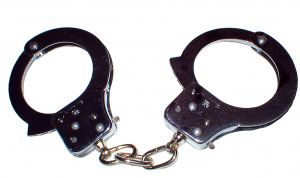 Police arrived and woke Carrera, who is alleged to have had a strong odor of alcoholic beverages. She supposedly admitted to drunk driving with her daughter in the car and took police to see her car.
Police then attempted to administer several standardized field sobriety tests, and she allegedly fell down during the walking phase of one test. Police administered a breath test, and they alleged she blew a 0.245, which is well over the legal limit of 0.08 grams of alcohol per hundred milliliters of blood. Police charged Carrera with driving under the influence (DUI) of intoxicating liquor with a minor. She was released on her personal recognizance later that day.

Carrera was recently featured in a documentary about life after porn, in which she described living in Utah and being a member of a religious group known as Pastafarianism. She was reportedly wearing a spaghetti colander on her head during her driver's license photograph.
While, luckily, this incident did not involve a traffic accident, it is easy to see how someone under the influence of alcohol to the point of falling asleep would be in no condition to safely drive a car according to the standard of care required by law in the Commonwealth of Massachusetts.
As your Boston drunk driving accident attorney can explain, proving the defendant owed a duty of care to plaintiff and proving defendant breached his or her duty of care are the first two elements out of four in proving a negligence case under our state law.
With respect to the first element, owing a duty of care, this is presumed by statute. Driving drunk is generally considered a breach of one's duty of care. Breaching a duty of care involves failing to act as a reasonable and prudent person to prevent foreseeable injury to foreseeable persons and property.
The next element, causation, is often a main issue in these types of cases. Even if plaintiff proves defendant owed a duty of care and breached his or duty of care by driving drunk, plaintiff must still establish the drunk driving was the actual and proximate cause of plaintiff's injuries.
To see how this works, let's look at an example where a sober driver fails to stop in time and crashes into the back of a drunk driver's car. The police arrive and assess the cause of the accident. Even though officers may determine the other driver was drunk and arrest that driver for operating a motor vehicle under the influence of intoxicating liquor or drugs (OUI), officers may determine the accident was the fault of the sober driver. While every case is different, and you should discuss the facts of your actual situation with an experienced attorney, the mere fact a driver was intoxicated does not mean he or she will always be found to have caused the accident.
If you or a loved one was involved in a drunk driving accident in Massachusetts, call Jeffrey Glassman Injury Lawyers for a free and confidential appointment — (617) 777-7777.
Additional Resources:
Porn Legend Asia Carrera ARRESTED For Drunk Driving…With Daughter, March 7, 2015, TMZ
More Blog Entries:
Residents Fear Drunk Driving with New Milford Casino, Boston Drunk Driving Accident Lawyer Blog, November 23, 2013