Car accidents in Boston happen all the time.  In most cases, they are a result of the negligence on behalf of at least one driver.  There are cases where it is not the driver's fault, but they are still the result of negligence. In these cases, we are dealing with a vehicle that was defectively manufactured or repaired, or perhaps a traffic light that malfunctioned.  Again, most accidents are due to the negligence of a driver.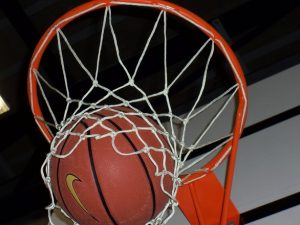 While any car crash can be dangerous or even deadly, drunk driving car accidents tend to involve more serious personal injury and fatalities, due to the extreme degree of bad or reckless driving we tend to see. Drunk drivers are often in the wrong lane of travel, where they hit other cars in a head-on manner, causing substantial impact.  We also tend to see more rollover crashes with drunk driving.
According to a recent news article from the Los Angeles Times, former Lakers player and former Knicks head coach Derek Fisher was arrested on suspicion of DUI following a serious car accident in which his car flipped completely over.  Also in the car with Fisher at the time of the alleged drunk driving crash was Gloria Govan, who starred on the reality television show Basketball Wives in past seasons.
Authorities have said Fisher was driving on a highway when his 2015 Cadillac swerved into the breakdown lane and then hit the curb.  The car drove over the curb and hit a steel guardrail, which launched the car into the air.  The car came to a stop with the wheels pointed up at the sky.
When first responders arrive at the scene of the alleged drunk driving accident, they found defendant and passenger virtually unharmed in the accident, which was very fortunate for them, as most crashes of this scale result in serious personal injury.  The police immediately suspected Fisher was intoxicated, and, after conducting their roadside investigation, they determined there was sufficient probable cause to effectuate an arrest for driving under the influence of alcohol prior to the car crash and placed him under arrest for DUI.  However, finding probable cause to arrest just means that there is some probability that defendant committed the crime for which he is being tried.  This is not the same as saying there is enough evidence to sustain a conviction.  Fisher is therefore presumed innocent unless and until he is found guilty in a court of law by a judge or jury beyond a reasonable doubt.
As our Boston drunk driving accident attorneys can explain, in some cases where a victim is injured in a car accident where the driver was intoxicated, the victims may be able to file a lawsuit against the bar that served defendant.  This is known as a dram shop case. In the Commonwealth, Massachusetts General Laws (MGL) Part III, Title II, Chapter 138, Section 69 prohibits the sale or delivery of alcohol to persons under the influence.  This statute, when taken together with a few others, establishes a dram shop cause of action in the Commonwealth.
If you or someone you love has been injured a Boston drunk driving accident, call for a free and confidential appointment at (617) 777-7777.
Additional Resources:
Former Laker Derek Fisher arrested on suspicion of drunk driving, June 4, 2017, LA Times
More Blog Entries:
Former NFL Quarterback Vince Young Given Probation for Drunk Driving, Feb. 7, 2017, Boston Drunk Driving Accident Lawyer Blog