Back in November 2006, and after we saw more than 13,000 drunk driving accident fatalities in accidents, officials with Mothers Against Drunk Driving (MADD) kicked off the Campaign to Eliminate Drunk Driving. This campaign serves as a blueprint for the country to help eliminate these completely preventable tragedies.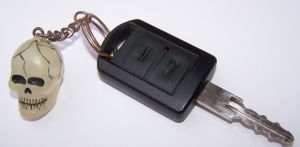 Through this campaign, officials work diligently to reduce the risks by offering support for law enforcement officers and high-visibility enforcement activities, legislation to make sure that all convicted drivers have an ignition interlock device and the development of in-car technologies to stop drunk drivers before they set out on our roads.
Our drunk driving car accident attorneys understand that these three factors have been proven to be extremely successful in helping to reduce the risks of these kinds of accidents across the nation. Recently, officials with MADD release its "Campaign to Eliminate Drunk Driving: 2014 Report to the Nation". This new report helps to show us what legislative accomplishments have been made thus far, highlights states and their drunk driving reforms, and offers a glimpse of what we can except in future campaigns.

Sobriety Checkpoints:
Serve as a deterent for would-be drunk drivers. It sends the message that "if you choose to drive drunk, you will be held accountable." Research has shown that these kind of enforcement campaigns can reduce the risks of drunk driving accident fatalities by 20 percent.
Ignition Interlocks:
These devices have been proven to keep drunk drivers from getting behind the wheel and committing the crime again. An Ignition Interlock Device (IID) is a mechanism, like a breathalyzer, installed in a vehicle to deter drinking and driving. Before the vehicle can be started, the driver must deliver a breath sample into the device, and if the analyzed result is greater than the pre-programmed limit, the device prevents the vehicle from being started.
Future Efforts:
By pushing campaigns like the Driver Alcohol Detection System for Safety (DADSS) and the currently "Moving Ahead for Progress in the 21st Century (MAP-21), officials are working diligently to curb drunk driving. With the current MAP-21 campaign, legislation offered close to $30 million for three annual crackdowns, including the famous "Drive Sober or Get Pulled Over" campaign.
In the state-by-state evaluations conducted by MADD, Massachusetts received 3 out of 5 stars for drunk driving campaigns and enforcement. Currently, our state has Melanie's Law (enacted in 2005) which makes it mandatory for IIDs for all repeat offenders. Officials with MADD encourage state lawmakers to enact this type of punishment for all offenders.
According to the National Highway Traffic Safety Administration (NHTSA), there were close to 150 people killed in the state of Massachusetts in 2012 in alcohol-related traffic accidents. These fatalities accounted for more than 40 percent of the traffic accident fatalities we saw on our roadways this year, and these were all fatalities that could have been prevented.
Call Jeffrey Glassman Injury Lawyers for a free and confidential appointment — (617) 777-7777.
More Blog Entries:
Alleged Drunk Natick Driver Reports Own Accident, Boston Drunk Driving Accident Lawyer Blog, February 1, 2014
Weekend DUI Down, Drunk Driving Fatalities Up, Boston Drunk Driving Accident Lawyer Blog, January 15, 2014