Massachusetts State Police arrested nearly 25 people and issued hundreds of traffic citations over the Labor Day holiday weekend enforcement effort on Interstate 195 and Route 25.
This particular enforcement effort took place in New Bedford and Fall River, according The Boston Globe. This was the sixth week of this enforcement effort. In addition to the arrests, there were also more than 260 traffic citations issued and six criminal summonses.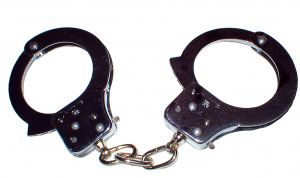 Our Fall River accident attorneys understand that drivers just don't seem to be getting the message and continue to put themselves at risk for not only an arrest, but also for a potentially fatal car accident. During the fifth week of the enforcement effort, another 10 drivers were arrested for being drunk behind the wheel. State police also made eight non-OUI arrests. They were also able to issue about a dozen criminal summonses and hand out close to 300 traffic offenses.
In addition to this crackdown on these drivers, officials with the State Police Commercial Vehicle Enforcement Section pulled over 8 tractor-trailers and cited 3 of them for speeding. On these tractors, officers were able to hand out 11 safety violations, according to Wicked Local.
As of last week's run of this enforcement effort, officers have been able to make nearly 50 OUI arrests, more than 40 additional arrests, issue more than 35 criminal summonses and have been able to write close to 1,500 citations for various motor vehicle violations.
The patrol effort will continue one through the end of September.
Drivers are asked to be cautious on our roadways, especially at night. As a matter of fact, alcohol impairment among drivers who are involved in fatal accidents is about four times higher at night than during the day. It is estimated that more than 30 percent of the drivers who are involved in fatal accidents that happen on weekends were under the influence of alcohol. It's a problem that drivers of all kinds are facing, too! In 2009, close to 45 percent of motorcycle riders who were killed in traffic accidents reported a blood alcohol concentration (BAC) of .08 or higher.
These kinds of accidents cost the country close to $40 billion ever year. According to the most recent crash statistics, more than 10,000 people were killed in these accidents in 2010. That means that someone was killed in a drunk driving car accident every 51 minutes in the U.S.
As we round out the remainder of 2012, the risks and the number of these kinds of accidents are only expected to increase. Drivers are asked to be safe and responsible. Never should you get behind the wheel after consuming any amount of alcohol. There are safe and sober ways that we can all get home. We can take a cab, call a friend, get a hold of a family member, take public transportation or even stay at a safe location such as a hotel. Just stay away from the driver's seat!

If you have been involved in a drunk driving car accident, call the Law Office of Jeffrey S. Glassman, LLC for a free and confidential consultation to discuss your rights. Call (617) 777-7777.
More Blog Entries:
More Drunk Drivers Busted through 2nd Phase of "The Surge", Boston Drunk Driving Accident Lawyer Blog, August 15, 2012
Massachusetts Police Gear Up for Drunk Driving Enforcement, Boston Drunk Driving Accident Lawyer Blog, August 13, 2012