Drinking and driving accidents can occur at high speeds on the interstate, intersections, parking lots, even, as in a recent case, the private driveway of the victim. In a tragic drinking and driving accident, a woman struck and killed her own father while he was trying to stop her from getting behind the wheel. According to reports, a former Laotian military officer, was struck and killed by his 37-year-old daughter who was drunk and peeled out of the driveway, striking her father. This accident sheds light on the dangers of drinking and driving and serves as a reminder that split-second bad decisions can ruin lives.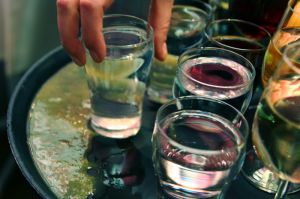 Family members of the victim said that he was a former military officer who aided the U.S. during the Vietnam War. He was attempting to stop his daughter from getting behind the wheel when she backed over him with her BMW convertible in Riverside, California. Prior to the accident, the father tried to take his daughter's keys away. Our Boston drunk driving accident attorneys are dedicated to helping our clients recover compensation after an injury. We will investigate a drunk driving case and will provide strategic advocacy to achieve the best possible outcome for victims and their loved ones.

Police records indicate that the 37-year-old drunk driver ignored her father's pleas not to drink and drive. She struck her father who was standing behind the car as she attempted to back out of the driveway. Witnesses said that the female driver was drinking and arguing with family members before the accident took place. The driver stopped the car after she realized what had happened and sat with her father sobbing before police arrived and took her into custody. The victim was rushed to a local hospital but was pronounced dead only a few hours later.
The drunk driving daughter has been charged with driving under the influence and gross vehicle manslaughter. She is currently being held on a $75,000 bail. Police did not indicate whether defendant has hired a lawyer in her case. The victim started a refugee camp in Thailand to help those escaping the Communist Insurgency during the Vietnam War. Family members said that he escaped to Thailand because the Vietnamese were killing any Laos military members that were helping the United States. The victim arrived in the United States in 1979 and raised his family in Southern California. Tragically, he lost his life trying to stop his own daughter from drinking and driving.
In this case, the family members of the victim can seek to collect compensation for wrongful death, including funeral expenses, medical costs, lost wages and other losses associated with the accident. Tragically, the family will also go through a criminal trial as their daughter faces driving under the influence and manslaughter charges. Witnesses said that the victim was well-respected throughout the Laos community and continued to offer services to those who could not afford it. The daughter will likely face significant criminal penalties including loss of license, fines, and jail time.
Call Jeffrey Glassman Injury Lawyers for a free and confidential appointment — (617) 777-7777.
More Blog Entries:
NHTSA Urges Ignition Interlock Devices for all Drunk Driving Offenders, Boston Drunk Driving Accident Lawyer Blog, December 28, 2013 
Teens Don't Fully Understand What it Means to Drive Drunk, April 4, 2014, Boston Drunk Driving Injury Lawyer Blog