With the recent NTSB proposal to change the drunk driving limit from .08 to .05, many people are getting caught up in political arguments. These arguments are between advocates in favor of the recommendation and opponents who argue that a lower limit is an infringement on personal rights and freedoms. With the questions raging about whether lower BAC laws are a good option or not, it is important not to forget the very real costs of drunk driving.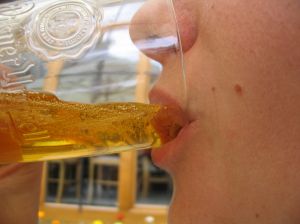 Recently, a reporter wrote a powerful article that serves as a reminder about what is really important when it comes to drunk driving laws: protecting accident victims. The reporter herself was a victim of a drunk driving accident and she has told the story of how the accident changed her life. Our Boston drunk driving accident attorneys know that there are countless more stories of lives shattered by drunk drivers. It is stories like these that should urge every single driver to avoid driving if there is any chance that he is too impaired to be safe behind the wheel.
Accident Victim Shares Personal Drunk Driving Story
According to her article in the New York Daily News, Beth Stebner was hit head on in 2004 by an intoxicated driver. The driver was in her lane in the middle of a thunderstorm with no headlights on and slammed her jeep iinto Stebner's small Dodge Neon.
Stebner describes hearing the crash and the screams of her friends who were in the car with her, and she indicates that it is a memory that will stay with her for the rest of her life. She was seriously hurt in the car accident and had to be rushed into emergency surgery. A hole was drilled the entire length of her femur and a titanium rod was inserted into her hip. A metal pin was then surgically implanted through her right knee in order to keep the rod in place as her bones recovered from the injuries sustained in the impact.
In addition to the broken femur that necessitated her emergency surgery, Stebner also suffered cuts and scrapes and a bad concussion. While she was able to recover from her injury, she missed her high school graduation and she still has the scars to remind her of the terrifying drunk driving accident.
Unfortunately, the driver who hit Stebner had been at a local Mexican restaurant with her mother prior to the accident and had consumed so many margaritas that she lost count. The driver who hit Stebner was just 20 years old and the offense was already her second DUI offense.
Victims Support Tougher Drunk Driving Laws
Stebner indicates that she was forever changed by her accident and that she has to think about it every day because of her scars. She believes that more people can be spared the pain and the fear that she endured by having the blood alcohol content limit lowered to .05. She is not the only victim of a drunk driving accident who supports tougher laws to prevent accidents that should never happen and that can have devastating consequences.
So, while the debate rages about whether to lower the BAC limits or not, it is important to keep the victims in mind and to think about the real human cost of drunk driving crashes.

If you or a loved one was involved in a drunk driving accident in Massachusetts, call Jeffrey Glassman Injury Lawyers for a free and confidential appointment — (617) 777-7777.
Additional Resources:
New England DUI Accident Watch: April is Alcohol Awareness Month, Boston Drunk Driving Accident Lawyer Blog, May 3, 2013