According to a recent article from CBS Los Angeles, a man has been charged with murder after a 19-year-old driver was killed in what appears to be an alcohol-related car accident.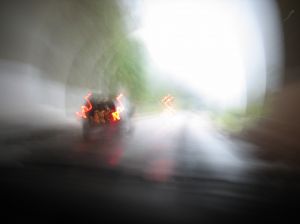 The victim was driving with his girlfriend when the alleged drunk driver swerved his vehicle and crashed into them. The driver was pronounced dead at the scene of the accident. The man's girlfriend was taken to the hospital. Her injuries were not life-threatening.
Authorities are reporting that the defendant fled the scene of the accident on foot and was arrested when police arrived at his home following the crash. The defendant was also charged with driving under the influence (DUI), leaving the scene of an accident (hit-and-run), and driving with a suspended license. According to this article, the defendant had previously been convicted of a DUI in which there was a personal injury.
As your Boston drunk driving lawyer understands, there is a good chance that adriver who had his license suspended for a previous DUI did not have car insurance. There is the possibility that the person borrowed the car from someone who did have insurance. If this is the case, you may be able to collect from the owner's policy, and you may have an additional negligence claim for the owner's negligence in lending the defendant the car.

However, if the drunk driver who caused an accident does not have sufficient car insurance to compensate the injured victim, your automobile accident attorney can discuss with you the possibility of collecting under an uninsured or underinsured motorist policy (UM/UIM). A UM or UIM policy is coverage that you can purchase when you purchase your standard car insurance policy. There is a good chance you have UM/UIM coverage, even if you have never heard of it before reading this blog entry. That is because of laws that require car insurance companies to offer this type of coverage.
UM/UIM coverage is designed to cover you for your losses in the event that you are in an accident that is the fault of a driver who either has no insurance, or has insurance but not enough to cover your losses. While it may seem simple enough to get compensated under a UM/UIM policy, your car insurance company may not make things seem so easy. The reason for this is that they are often far more concerned with their bottom line than your wellbeing.
There is the issue of what car accident lawyers refer to as stacking. If you own more than one vehicle and have UM and UIM coverage on multiple vehicles, you may be able to stack the policy limits of the cars you own.

If you have been injured a Boston drunk driving accident, call for a free and confidential appointment at (617) 777-7777.

Additional Resources:
Duarte Man Charged With Murder, Drunk Driving In Fatal 210 Freeway Crash, August 12, 2014, CBS Los Angeles
More Blog Entries:
2 passengers dead after drunk driver crashes car into Naperville quarry, July 3, 2014, Boston Drunk Driving Accident Lawyer Blog