According to a recent news article from the Boston Globe, a Brookline firefighter was arrested on charges of drunk driving and hit-and-run in connection with a serious car accident in which he allegedly crashed into to two vehicles and fled the scene. He was already arraigned in Middlesex County.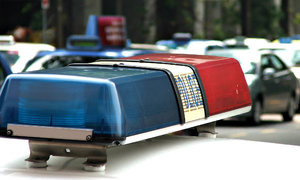 Authorities say the 34-year-old defendant was charged specifically with operating a motor vehicle under the influence of intoxicating liquor (OUI), leaving the scene of a personal injury, and he was cited for several other moving violations. In the Commonwealth of Massachusetts, it is typical to be given non-criminal moving violations in addition to any criminal charges. One can be charged with reckless driving and also cited for a marked lanes violation in connection with the same incident.
The police report indicated the accident occurred shortly before 1 a.m. in Newton. The firefighter allegedly crashed into a car on Corey Street and then tried to flee the scene. While leaving the scene, he allegedly crashed into another vehicle. The second crash was very serious, and local firefighters reportedly had to use the jaws-of-life to cut parts of the car away to get victim out of the wreckage.   The firefighter was also injured in the car accident and taken to the hospital with non-life-threatening injures.
At his arraignment, the judge ordered defendant not to drive without a valid driver's license, not to consume any alcohol while the case is pending, and to have any drug and alcohol testing and treatment deemed appropriate by the probation department.   It should be noted defendant has plead not guilty and is presumed innocent unless and until he is found guilty in a court of law beyond a reasonable doubt.
One thought that that comes to mind when reading articles about drunk driving or seeing real cases of Boston drunk driving car accidents  is that there is no common profile of what a drunk driver looks like. Obviously, there are a lot of younger drivers, including college students, who engage in drunk driving more frequently than some age groups, but we really do see at-fault drivers in car accidents across the spectrum of ages.
In some cases, we are dealing with real alcoholics who are driving drunk on a daily basis, and in other cases we see people who hardly drink at all getting behind the wheel of a car after having one too many, before causing a serious traffic collision.   In the end, it doesn't matter how often the at-fault driver drives drunk, because the results are always the same. People who drive a motor vehicle under the influence of alcohol are taking an extreme risk with the safety of others, and that risk often results in tragic consequences.
If you have been injured in a Boston drunk driving accident, call for a free and confidential appointment at (617) 777-7777.

Additional Resources:
Brookline firefighter charged with drunk driving, hit-and-run, October 14, 2015, Boston Globe, by Lauren Fox
More Blog Entries:
Alleged Drunk Driver Crashes into Saugus, Massachusetts Home, Aug. 21, 2014, Boston Drunk Driving Accident Lawyer Blog