Teenage drunk driving is a major problem in Boston and throughout the United States. Teenagers are inexperienced drivers under the best of circumstances and are more likely than their older counterparts to get into an accident and to hurt themselves or others. Teens who drive drunk are, of course, not in the best of circumstances and are taking a very significant risk with their own lives, the lives of passengers and the lives of every single other person who happens to be on the road at the time.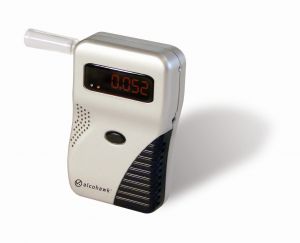 Recently, some schools have begun trying to take more active measures to curb teen drunk driving. Our Boston injury attorneys support efforts to reduce the dangers of drunk driving although there is some controversy as to whether the steps the schools have taken are legal or ethical. We believe that the rights of teens need to be respected, but that schools and parents should take some responsibility for educating teens on the dangers of drunk driving and imposing consequences for the behavior.
The Controversial Use of Breath Tests in Schools
According to Boston.com, two Massachusetts' students who attend Weymouth High School have now sued the school system as a result of their suspensions following the homecoming dance. The students, both girls, were given a breath test after the homecoming dance.
Based on the results of the breath test, they were suspended for nine days under the school's zero-tolerance policy for alcohol consumption. The state of Massachusetts also has a zero-tolerance policy for young drivers, who can have their license suspended for DUI even if they are below the .08 legal limit that applies to adults over 21.
The girls who were suspended suggest that the school district violated their due process rights and their civil rights. They contend they were not intoxicated at the time when the breath tests took place and they want their school records to be expunged by the district.
The case has, according to Boston.com, drawn attention to the use of breath tests in schools as a method of stopping student drinking. There are several schools in the area that use breath tests, including Hingham High School, which has been administering a test to every student attending school sponsored dances since 2006 when a problem occurred. Westwood High School has also used breath tests as a condition of entry for school dances for years. Spokespeople for both these schools indicate that there has not been an incident of alcohol use at dances since the breath test policy went into effect.
While these schools admitted to using breath tests, the Boston.com article indicates that there is no clear data on exactly how many schools are using this practice but that it is likely not that common. There are legal issues that must be addressed, which may explain why more schools aren't doing it.
However, the Boston.com article also indicates that interest is growing since teen drunk drivers are often killed when coming or going from a school activity. The use of breath tests may have their greatest advantage not in catching teens who are drunk but instead in acting as a deterrent, preventing the kids from drinking before attending an event. If this is the case and if teens aren't tested without reasonable cause, but are stopped from drinking and endangering themselves through the threat of a breath test, this could be a good step towards combatting the dangers of teen drunk driving.

If you or a loved one has been injured in an accident in the Greater Boston area, contact the drunk driving accident attorneys at Jeffrey Glassman Injury Lawyers, LLC for a free consultation. Call (617) 777-7777.